n 1979 LaMoille High School principal Dean Madsen told Jan Becker that he had the perfect job for her.
"He said, 'Drive a school bus,'" Becker said. "I said, 'Are you crazy?'"
Eventually, after agreeing to give the job a shot, she was trained by Newt Lundquist and became a bus driver, driving a stick shift no less.
Forty three years later, Becker has now made her last run as driver of the No. 1 bus for the LaMoille School District. She officially turned in her keys on Tuesday in what she said was a bittersweet day.
"I had to put my sunglasses on so they couldn't see (me crying)," Becker said.
Becker and her No. 1 bus had become a fixture on the Clarion Route, north of LaMoille, over the past four decades and has driven generations of students.
"I've always been tied in to the Clarion bunch out there," Becker said. "When I started driving, I was picking up children of parents who I went to school with. Then I picked up their kids and then they had kids."
One of those many parents who had children picked up by Becker was Barb Klein of LaMoille, who praised the longtime bus driver on Facebook.
"Thanking you just isn't enough," Klein said. "You were the first one the kids saw and the last one each day, in those early years. You had the patience for those 'first day of school' pictures, waiting a little longer, because you knew the parents were already gone to work. We trusted you with our children and you did not disappoint."
Becker enjoyed her time as a bus driver and even became well known for the Christmas tree on her bus that was decked out with her collection of school bus ornaments.
Becker said what she liked best about driving the bus was the children.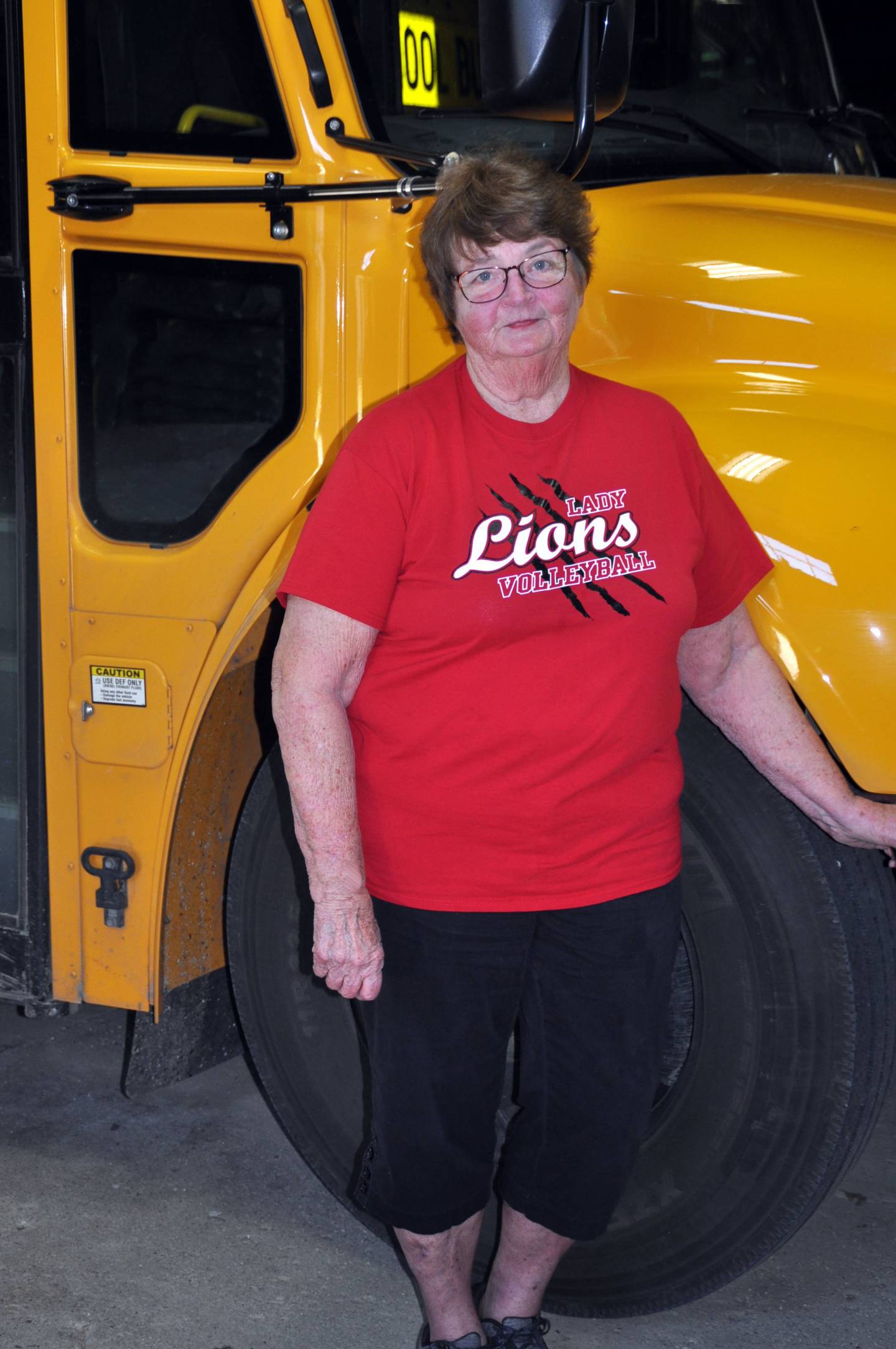 Her passion for the children was never on more display than the times she spent driving for the LaMoille girls sports teams where she also picked up duties as a scorekeeper.
"We always had the No. 1 bus and we named it the 'Victory Bus,'" Becker said. "One of the highlights was our volleyball team that won two regionals. I had coach Hallie (Monroe) say to me, that the best bus ride she had with me was when we brought the two regional plaques home on the bus. So that was kind of neat."
Monroe said she had great memories of riding alongside Becker "As my driver for every game when I was in high school and my time as a coach."
Becker also loved working with all the people at the bus barn and will miss seeing them on a daily basis.
"I told them I might go down and make the coffee," Becker said.
Becker, who plans to spend a lot of time at her cabin "to stare at the sky," couldn't begin to count how many kids she's driven over the years.
"Oh my gosh," Becker said. "You should see how many graduation parties I've gone to."
While Becker became known for her time on the bus, she wasn't afraid to help out in other ways during her time at LaMoille.
In addition to her bus duties, Becker has also helped out as a teacher's aide, did some custodial work and worked as a substitute when needed.