After missing a year due to the COVID-19 pandemic, the Princeton Public Library is hosting the "Unique Perspectives" art exhibit through Thanksgiving.
The biennial art show features "creative and unique" works of art from 14 current and retired local art education instructors, according to a news release. The art will be on display at the library through Nov. 27, according to the release.
A reception for the artists was held on Nov. 5 at the library. According to the release, the artists provided appetizers and desserts while the library provided beverages.
The current exhibit marks the fourth time the library has partnered with the teacher group to present the show, the release said.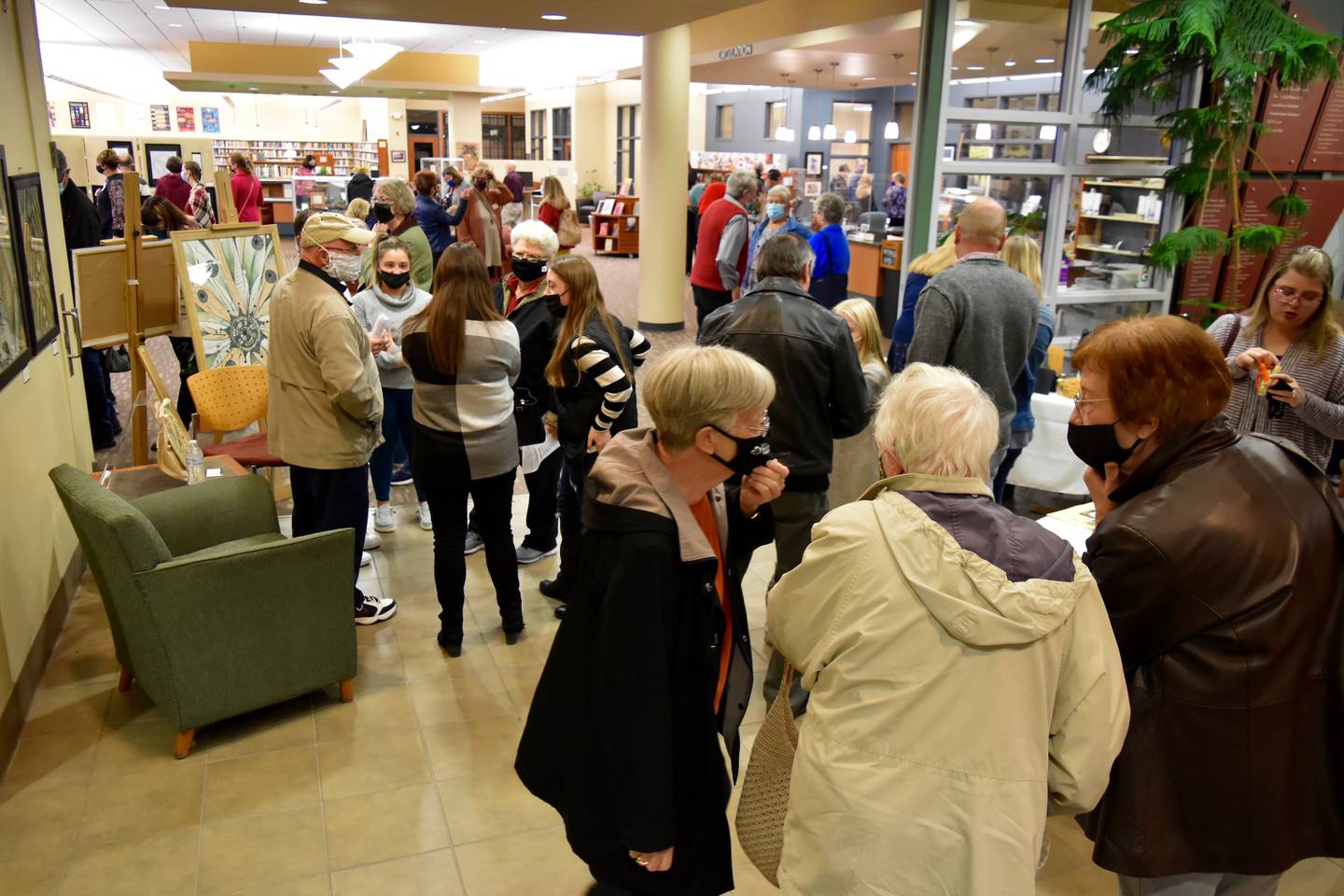 "It feels great to be able to participate in showcasing such a talented group" library director Julie Wayland said. "Margaret Martinkus, representing the library and Kathy Ballard, representing the artists outdid themselves in organizing and presenting the exhibit."
More information and a list of contributing artists are available on the library's website at princetonpl.org.