The buzz about Bean Buzz has been good.
Princeton's newest coffee shop has been brewing up tasty drinks since it opened this past August.
The business is owned by Janet Johnson, who felt Princeton needed a coffee shop with a drive-thru.
Plus, she said she wanted to serve coffee, because its something that always makes people happy.
Some may know Johnson as a local hair and nail artist. She's been doing hair and nails for the past 30 years and has always heard clients talk about needing a coffee while getting their new look, so the thought arose to open a coffee shop in a location she could also continue taking clients.
After looking around at the empty buildings along Main Street, Johnson settled on the former bank building at 130 N. Main St. Some may also remember it being a former pain clinic.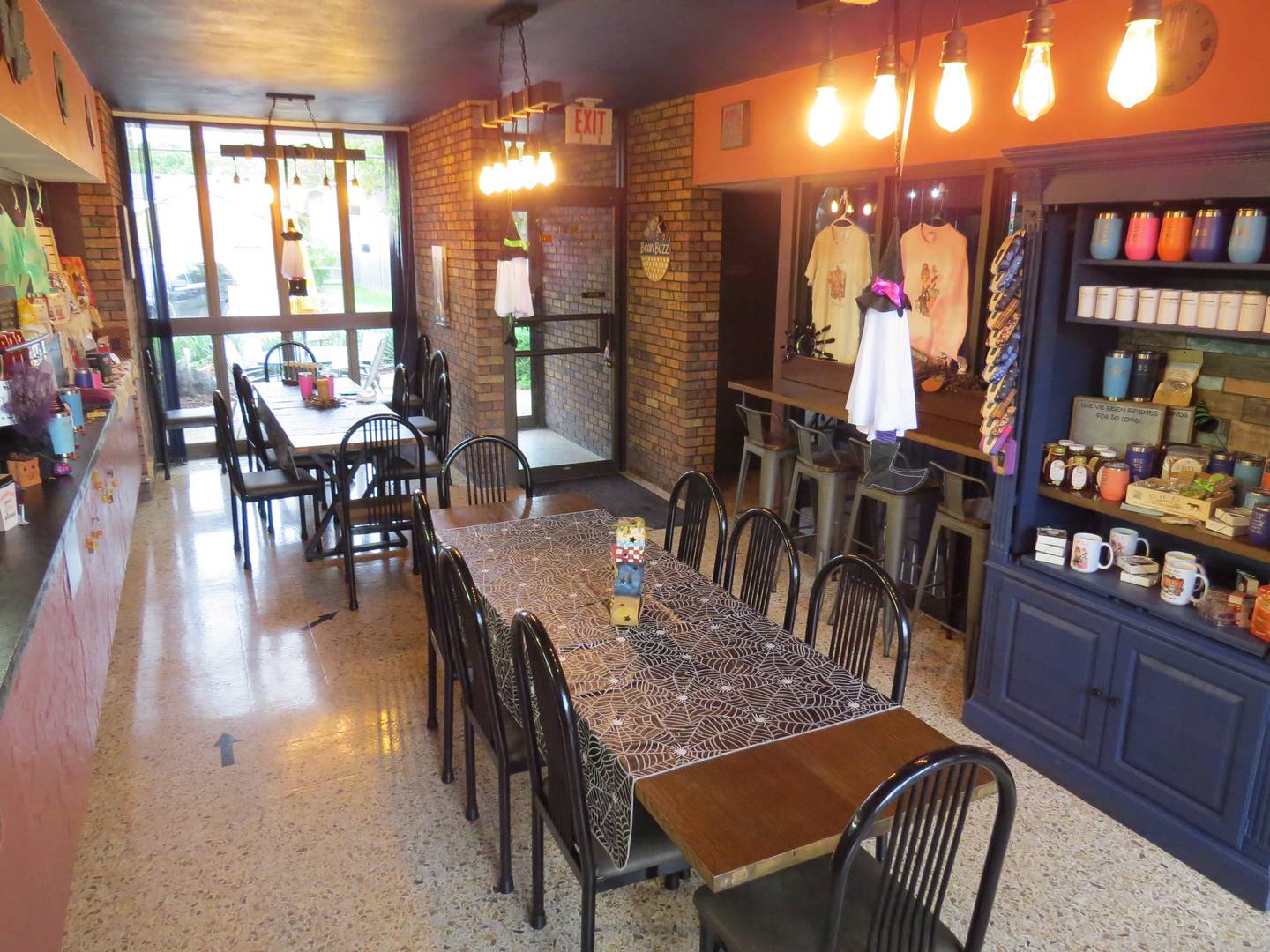 Johnson purchased the building in December 2020 and she and her husband got to work with a heavy remodel job transforming the former office building into a cozy spot for coffee drinkers. In February, she moved in her nail salon, Polished, into one half of the building and worked out of it until the coffee side was complete and ready for open this summer.
Next to the nail salon is a hair salon where Johnson also accepts clients and she rents out to Sidney Kolb who runs Silk.
Johnson said the location of her building is great because it's in the center of town, in between Princeton's two Main Street districts.
She's currently working with the city to install more parking at the building. Her drive-thru service has been a hit and more permanent signage in the drive-thru is on the way. The shop also offers outdoor seating, which has been popular with the balmy fall weather this year.
Johnson offers up her own medium-to-dark-side roast, which is a blend she crafted at CXT out of Peoria.
Bean Buzz is operated by nine baristas who offer up the local touch when making each unique coffee or tea beverage.
"Our baristas love making everyone's day with a great cup of coffee roasted by CXT in Peoria or tea from Benjamin Tea in Chicago. Forest Berry is our most popular iced tea and you can sweeten any of our teas with our variety of syrups and bursting boba," Johnson said.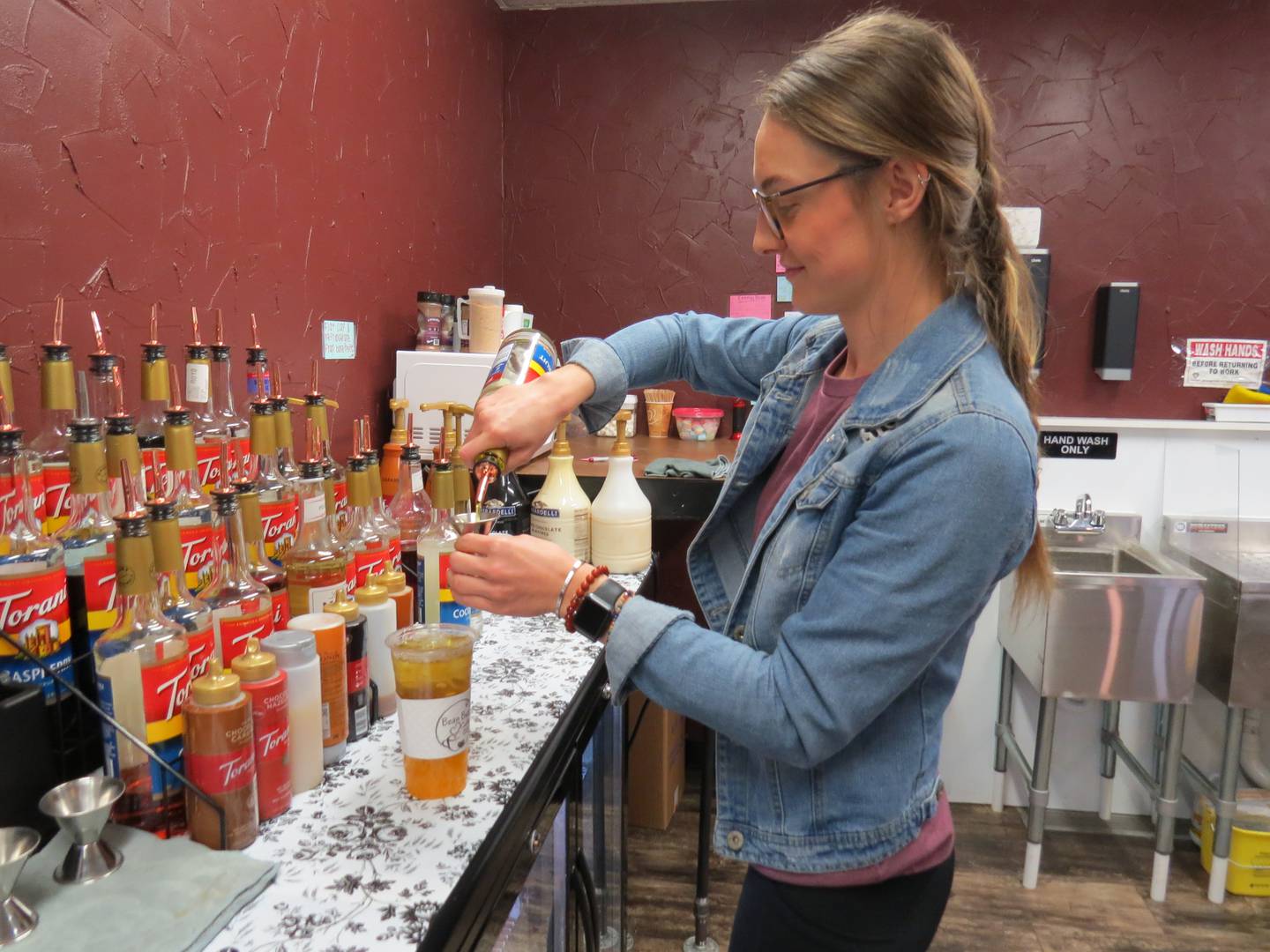 What's a popular drink? Frappes, said Johnson.
"I was shocked at how much people love the frappes. I thought it was a dessert, but I'm telling you, from morning to close, everyone is getting them," she laughed.
The shop also offers Italian sodas and lemonades. Johnson said if you don't see a drink on the menu, ask for it, because more than likely, the baristas have it or can make it.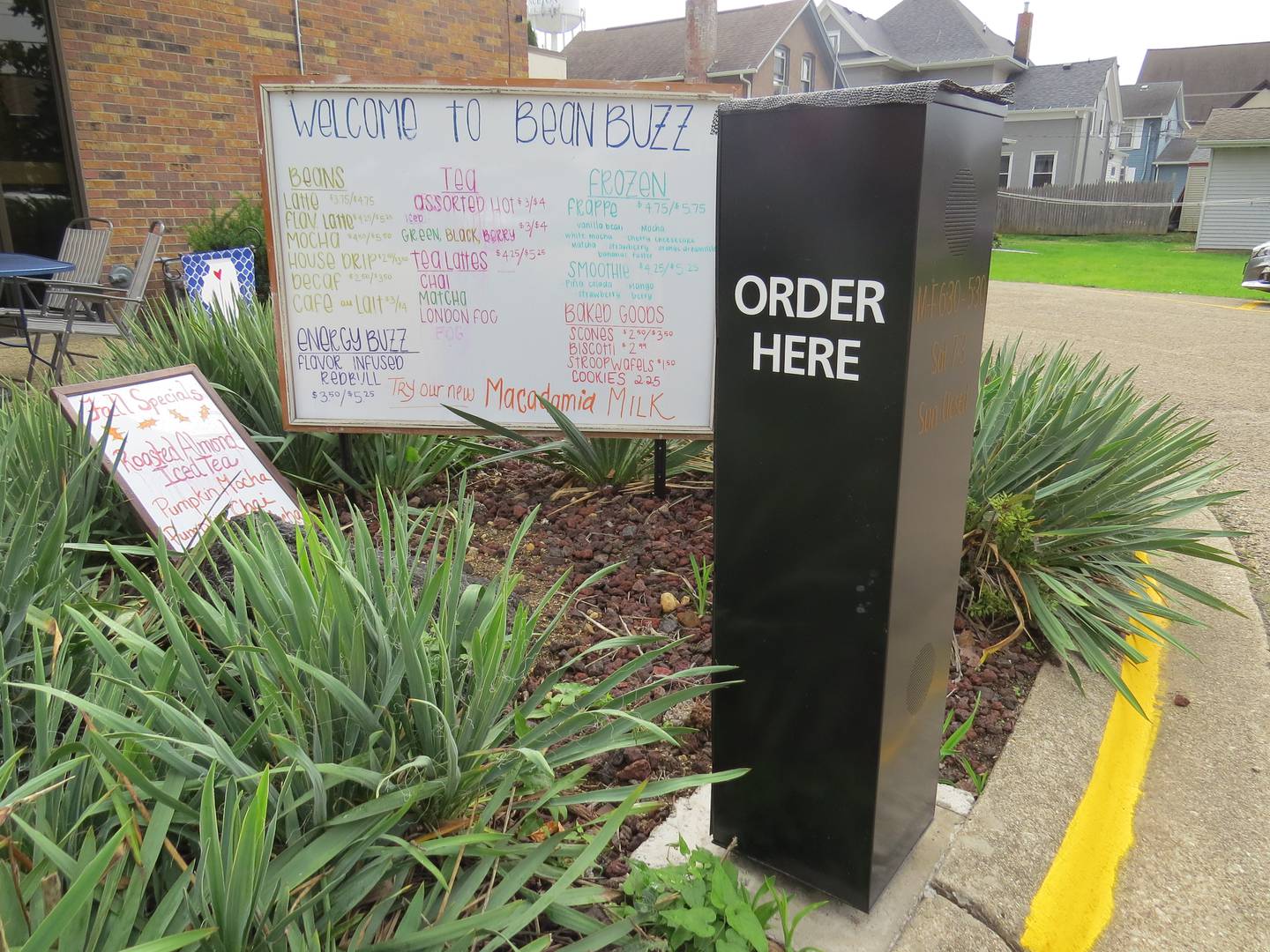 Aside from coffee, Bean Buzz sells coffee apparel, travel mugs, coffee cups, candies, energy bars, bakery items and for the upcoming holiday season, will also have dried fruit, nut and candy baskets that would be ideal for gifting.
Bean Buzz also offers a loyalty card where after 10 visits, customers can receive a free drink of their choice, any size.
Just in the last two months, Johnson said she's given away nearly 100 free drinks from the loyalty card.
Bean Buzz is open from 6:30 a.m. to 5:30 p.m. Monday to Saturday and is closed on Sunday. Follow Bean Buzz on Facebook to see new items at the shop or view daily specials. Silk salon is also taking new clients. Schedule an appointment by calling 815-713-9987.