The Princeton girls basketball team had a historic season, winning more games than any Tigresses team before them.
They repeated as Three Rivers East Conference champions, just the second time in school history.
The senior leadership of Olivia Gartin and the talent of freshman Keighley Davis helped lead the Tigresses there.
Gartin was a repeat First Team Three Rivers East Conference pick, chosen unanimously. She led PHS in rebounding (6.4) while averaging 10.3 points, 3.5 steals and 2.2 assists.
Davis, one of two freshman inserted into the team mix this year, also was named First Team Three Rivers East Conference. She led the Tigresses in scoring at 11.3 ppg while averaging 4.4 rebounds and 3.6 steals.
For all their accomplishments, they are the 2022-23 co-BCR Girls Basketball Players of the Year.
"Both Olivia and Keighley had great years and were key contributors to our success this year," PHS coach Darcy Kepner said. "We always say success is no accident. You just don't show up and be great or be conference champs. These accomplishments all come from the amount of hard work these two have put in all summer long and at practice day in and day out.
"I am so proud of their hard work and dedication. I was so lucky to be their coach this year and can't wait to see all they accomplish in the future."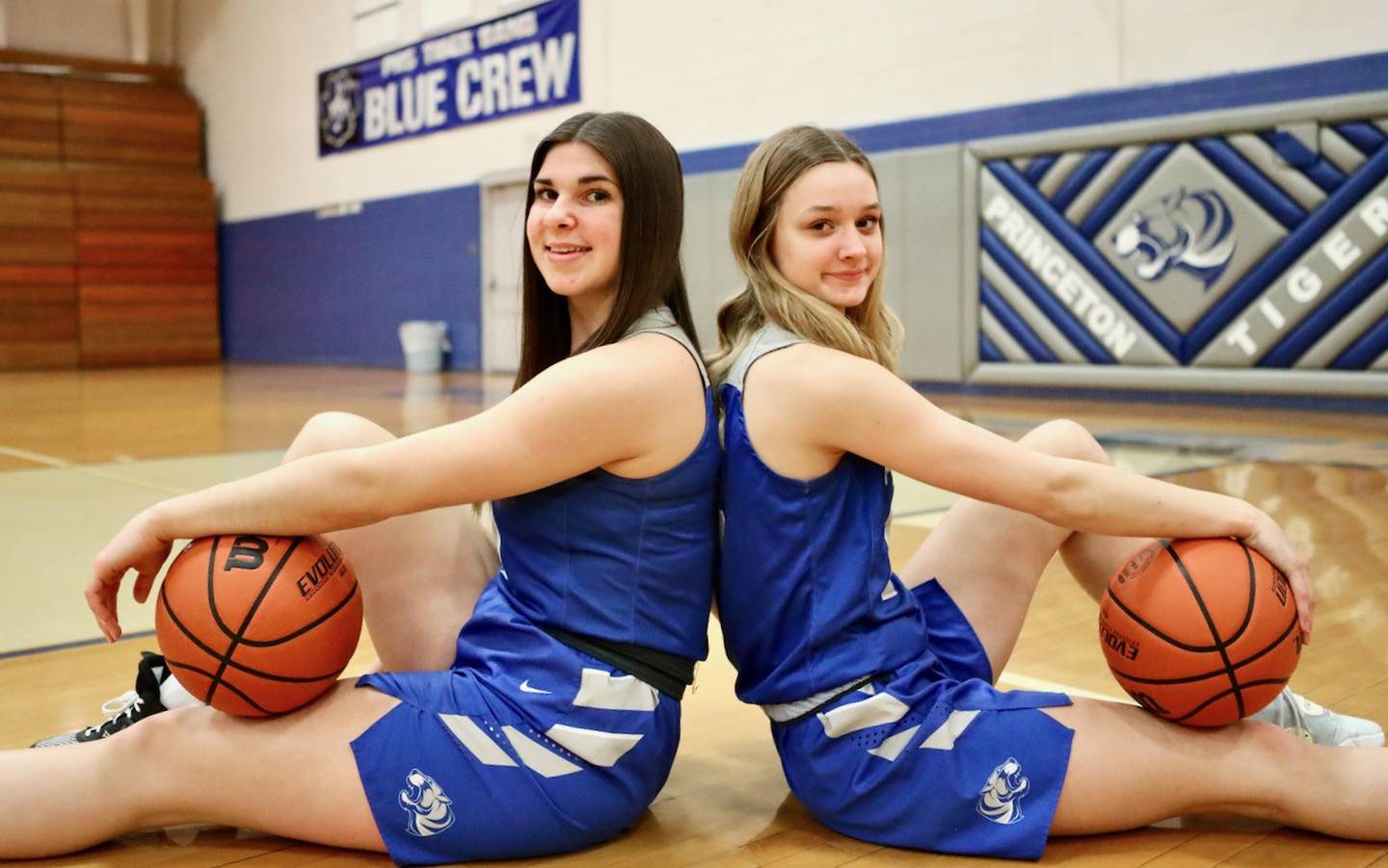 The senior
Gartin was one of five seniors who contributed to the Tigresses' two conference championship seasons, playing along side Mariah Hobson, Isa Ibarra, Erin May and Gen Tirao. While her scoring numbers went down slightly from her junior year, Gartin was always ready to deliver in the big moments. She also stepped up huge on the defensive end this year, Kepner said.
"Olivia was a leader on the floor for us. Her experience shined through this year. Whenever we needed a big shot or big play we wanted the ball in Olivia's hands," Kepner said. "The quality that impressed me the most about Olivia this year was her unselfishness and ability to be a great role model for our underclassmen. She was only concerned about the success of her team, never about individual stats or performance. She would play whatever role she needed to each night for us to win.
"Olivia and her other senior teammates have helped build a culture of hard work, dedication, and togetherness that I am so proud of."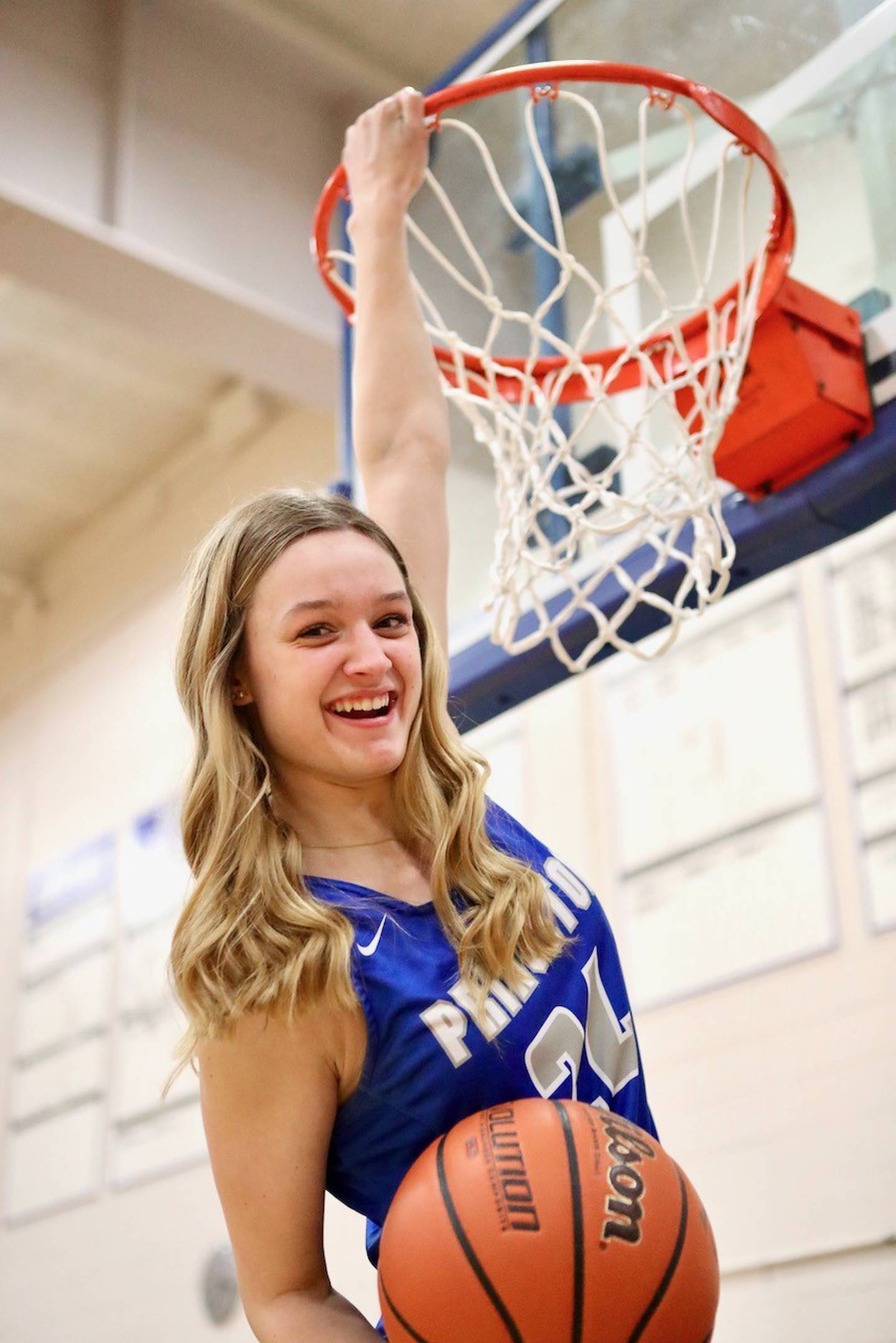 The freshman
Davis, along with classmate Camryn Driscoll, were welcome additions to the senior-dominated PHS squad this season. They fit right in and contributed at high levels right away.
"We thought it would be different for us, and it was different, but it was different in a good way," Gartin said. "I think it builds leadership in Keighley and Cam just to have them both play for us and guide the teams for next year."
Davis said having Driscoll along for the ride helped to not feel so alone as a freshman.
"The first time I saw Keighley play as an 8th grader I knew I wanted her to play varsity basketball the following year," Kepner said. "She is just such a special player with the amount of talent she has along with her incredible work ethic. Although, I knew I wanted Cam and Keighley to both play with us, I was nervous how pulling two freshmen up would impact the dynamic of a senior lead team.
"I guess I worried for nothing, our seniors were more than accepting and excited to play with the underclassmen."
When asked what she liked most having Davis as a teammate, Gartin said without hesitation and a laugh, "Her running down the court so I didn't have to."
PHS opponents soon grew tiresome seeing the number 24 on the back of Davis' jersey on her many runouts each night.
"It's good to know we have a reliable player on the court who can score and who's able to take it to the basket without hesitation. And that's huge when it comes to the varsity level. She's got that going for her," Gartin said. "She played to our level and was able to keep up with us and be a huge asset to our team."
"It was a little hard catching up to their pace, but it did help me become a better basketball player and with their support, it really helped," Davis said.
The historic season
Gartin couldn't have asked for a better way to go out with the Tigresses' historic season, nor could Davis have wished for a better first season.
"Last year, first ever conference champs and be back to back conference champs, and then breaking a winning season record, it was just amazing. And I was just so glad to be apart of this atmosphere," Gartin said.
"Being a freshman and having your first back to back conference championships makes you feel good to put numbers up with these seniors for their last year," Davis said.
Davis is ready to help keep the ball rolling next year and beyond.
"I think we'll be good for the next couple years. We have a good team, we have good chemistry, we just have to keep working," she said.
Gartin will depart to play for Sauk Valley, knowing she's left the PHS program in good hands with Davis and company.
"I'm excited to watch her grow as a player," she said. "I better see that 1,000-point mark from her, but yeah, I'm excited to see what the future holds for her.
"I just want to thank everybody who came to support us. Proud to be a part of this program."