The streak is over.
For the first time in 25 games, the No. 1-ranked Princeton Tigers lost, falling to red-hot shooting Normal U-High on Saturday night at Prouty Gym.
The Pioneers (17-7) made 12 3-pointers, including five in the fourth quarter, and 16 of 19 free throws to take down Class 2A's top team 76-69.
"It was a tough loss. We expect to win every night," Princeton coach Jason Smith said. "They hit 12 3s tonight, we missed eight free throws and lost by seven. Ball game over."
The Tiger coach said the first loss stings.
"We hate losing. They're not taking it well and I don't expect them to take it well," he said. "There's no moral victories. Everybody's like, 'Well, a loss will be good for you for the postseason.' That's nonsense. We don't ever want to lose. If somebody said if you'd birdie the first 17 holes, you want to bogey the 18th. No absolutely not. You want to birdie it.
"We wanted to go undefeated. It didn't happen. We'll eat a piece of humble pie and come back Monday for practice."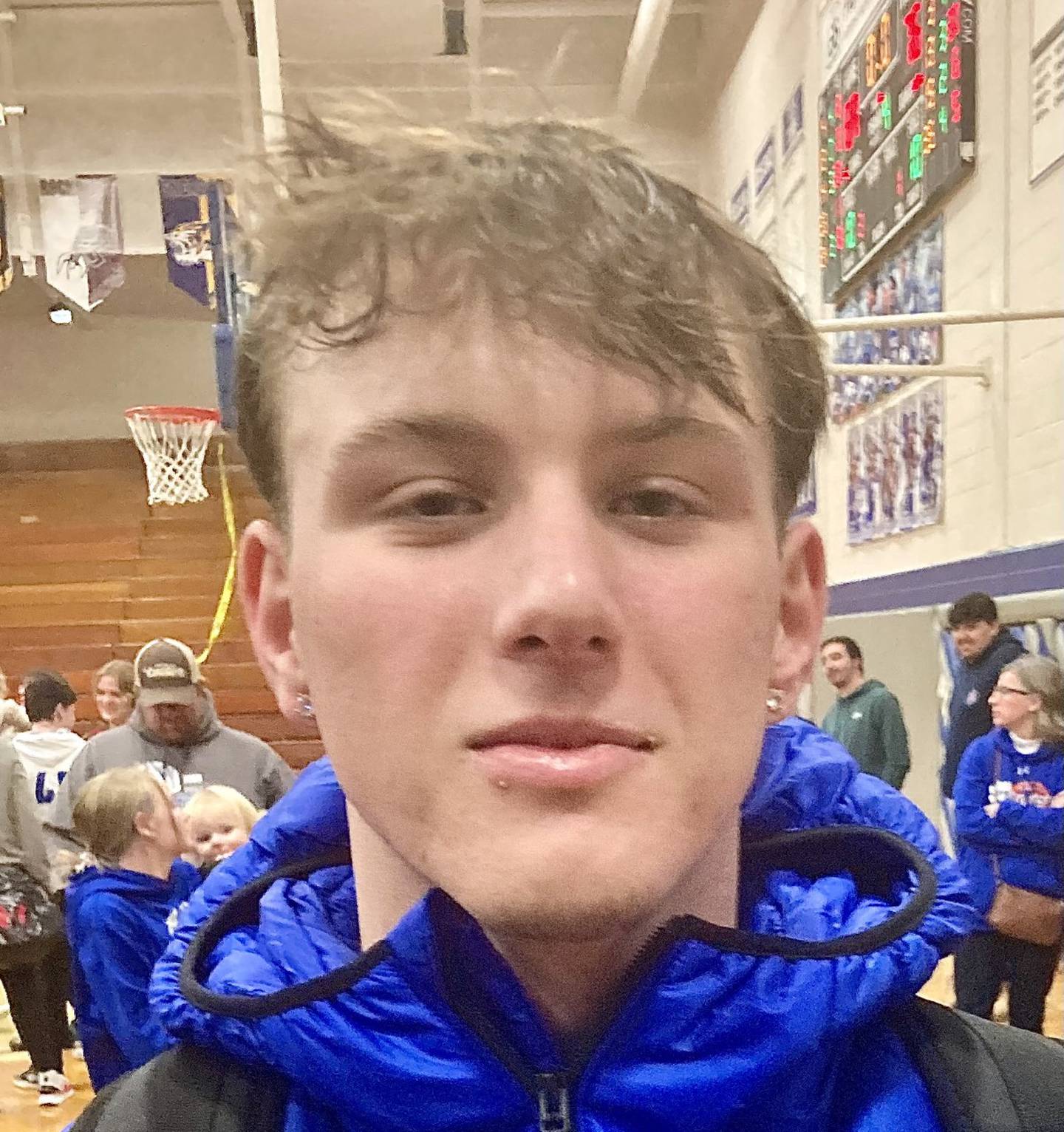 Princeton junior point guard Korte Lawson said if the Tigers had to lose, it's better now than later.
"It was good for us to lose now instead of the postseason," he said. "It hurts. But, we'll go to practice next week and get better and keep going."
Down by as much as 10 points in the first quarter and seven early in the third quarter, the Tigers made a charge to take a 49-44 lead at quarter's end.
The 13-0 run was fueled by three fast break baskets by Kolten Monroe and a 3-pointer and a strip and layup by Teegan Davis.
Princeton carried that five-point lead over into the fourth quarter with a three-point play by senior reserve Christian Rosario to put the Tigers up 52-47. Their last lead of the night came at 57-56 when Noah LaPorte put back in his own miss with 4:50 remaining.
Mason Funk and Oliver Cade hit back-to-back 3-pointers to put the Pioneers up 62-58 and they never trailed again, outscoring the Tigers 14-11 in the final three minutes of play.
U-High coach Andrew McDowell was excited to be able to pick the Tigers up on their schedule.
"Both of us had a game open and we couldn't make up a game with Mahomet-Seymour. And so the first call we made was to Princeton having the season they're having," he said. "And they're going to finish strong even though we got them tonight. We wanted to see what the top teams in 2A are like. We play in a 3A conference, so we took it right away. Yeah, absolutely, we wanted to play these guys.
"The atmosphere we had was a sectional atmosphere here. Both teams are going to benefit playing in that type of game. We're fans of Princeton, the way you guys put a game on. It was fun."
It was no fun for the Tigers seeing the Pioneers shoot as well as they did. They came out hot with four treys in the first quarter and finished with a flurry with five in the fourth quarter.
McDowell said that was kind of a typical shooting night for his Pioneers.
"Yeah, we got guys who can shoot the ball pretty well," he said. "We shot it well tonight. To beat a really good team, you have to shoot it well. The way we rebound, we better shoot 3s. We couldn't get them off the glass."
Funk sure put the Tigers in a funk, making 8 of 9 free throws to go along with a 3-pointer for 11 fourth quarter points. He led all scorers with 30 points.
Cade finished with 19 points and Ty Blake had 11 before leaving with a knee injury in the second quarter.
Grady Thompson led Princeton with 22 points, including a four-point play when fouled in the act with 20 seconds to keep the Tigers in the game.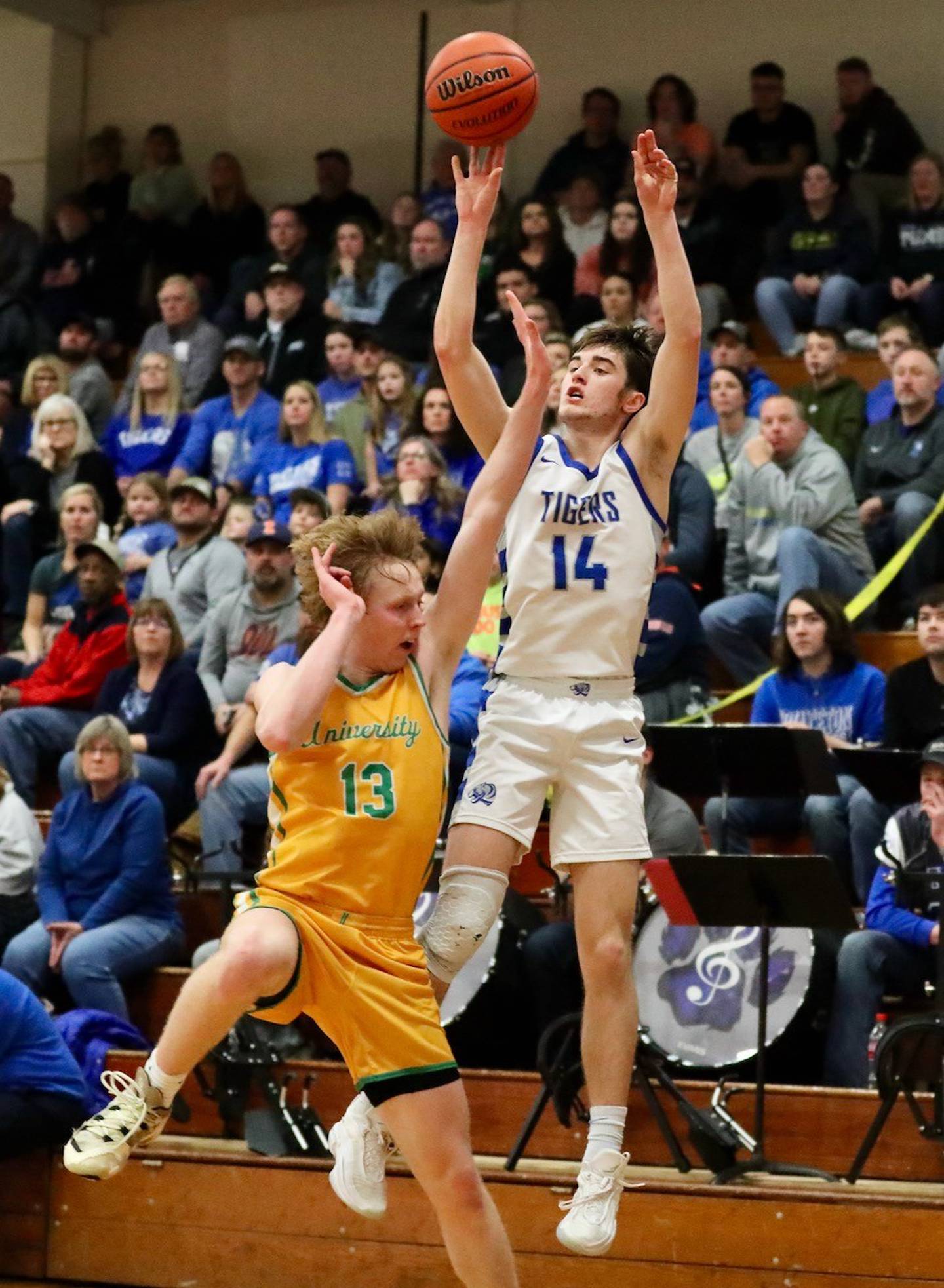 Davis had in 17 points and LaPorte chipped in 11.
Smith said he has no regrets in picking up the Pioneers late on their schedule.
"I don't care if we won or lost, I wasn't going to regret playing these guys," he said. "It's going to make us better in the postseason. We can see some things we can fix as coaches. We can see some things we can fix as players and we'll move on."
Notes: Princeton athletic director Jeff Ohlson said the Tigers will be playing at U-High next year. ... Princeton won the sophomore game 51-42. Jordan Reinhardt led the Kittens with 29 points and Liam Swearingen added 11.