SPRING VALLEY – Princeton's Olivia Gartin had a little personal payback when she took the floor Monday night to face rival Hall on the Red Devils' home court.
She had an off-shooting night the first meeting when Princeton scrambled late for a one-point win in early December over the rival Red Devils.
On Monday, Gartin came out red hot, hitting three 3-pointers to send Princeton to an 11-0 first-quarter lead. She finished with a game-high 17 points to lead the Tigresses to a 46-32 Three Rivers East win.
"The last time we played them, I'm pretty sure I had like 30 airballs. A lot of reps in practice helped my confidence in shooting the ball which helped tonight," Gartin said.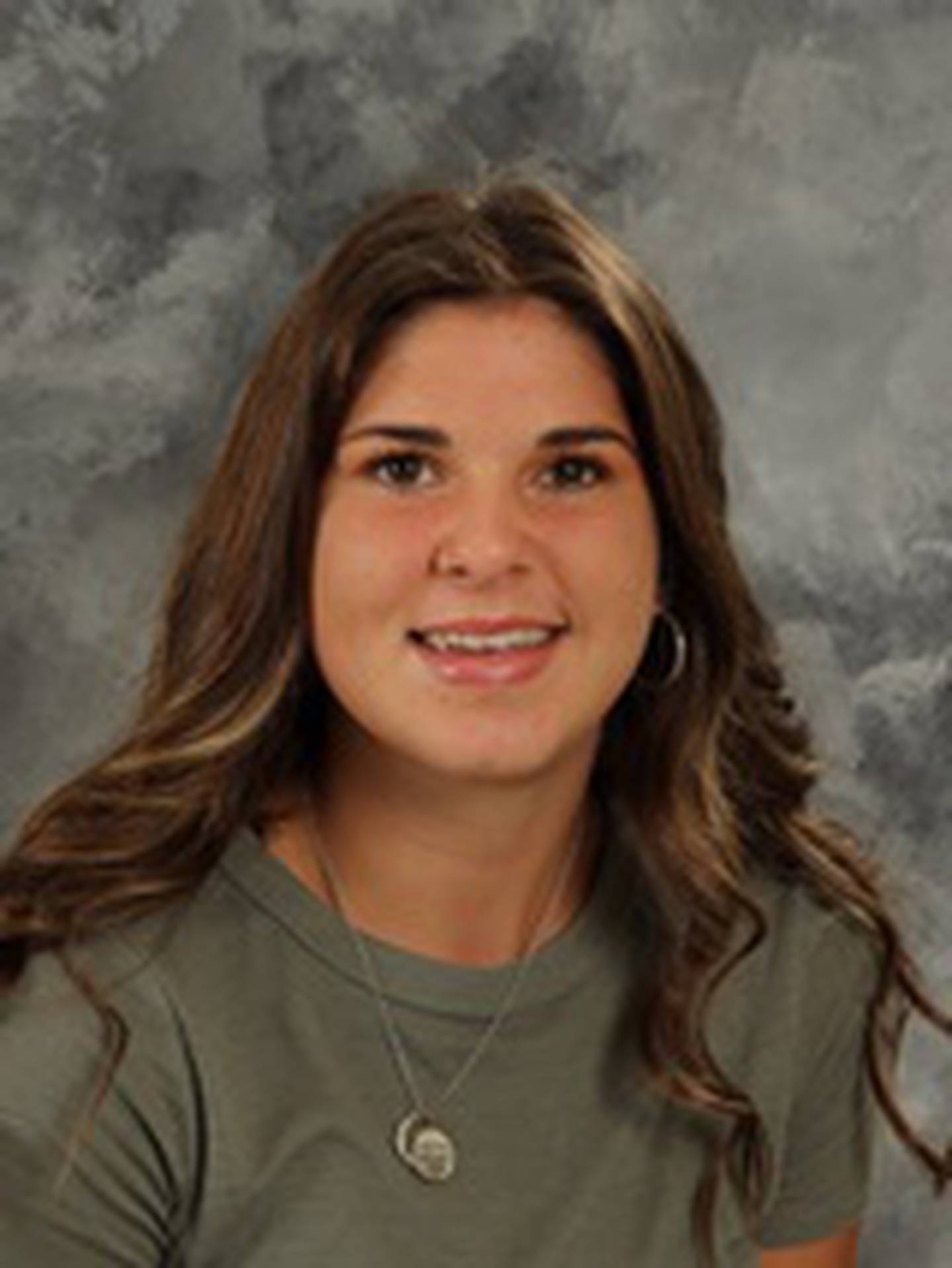 With the win, the Tigresses improved to 21-2, matching the second-best win total in school history, and also improved to 8-0 atop the Three Rivers East.
"Big conference win. Got three more left. Our goal is to sweep the conference. Hopefully, we can do that," said Princeton coach Darcy Kepner, whose team is the defending TRAC East champions.
The win didn't come quite as easily as the 13-0 start and 14-point final would show.
Princeton doubled up Hall 22-11 by halftime, looking to run away with the game.
Hall's McKenna Christiansen had other ideas. She came out cooking to start the second half for Hall, knocking down a pair of 3-pointers around a deuce. Senior center Toni Newton added a hoop and suddenly the Red Devils were within 24-21.
The Tigresses righted the ship with a putback by Isa Ibarra. They followed that with a 3-pointer by freshman Camryn Driscoll from the top of the key and a pass from Driscoll for a fast break hoop by classmate Keighley Davis to regain a double-digit lead at 31-21.
"Feels like every time we have a lead at half, they come out with something [different] from halftime," Kepner said. "I keep reminding the girls we keep getting everybody's best shot and the game's not over until it's over. And they put up a good fight and we were able to respond to it."
Kepner said the key for the Tigresses was keeping their composure.
"When teams go on a run, we get a little worked up I think and down on themselves. Just staying up and realizing teams are going to go on runs and we have to respond," Kepner said.
Gartin started the fourth quarter with her fifth 3-pointer of the night. Davis swished a jumper from the elbow on an inbounds play for a 36-23 lead, and the Red Devils never threatened again.
"We just knew that we were the better team going into the game, and our confidence was shooting the ball and run the floor," Gartin said. "And that was the key on getting back up."
Hall coach TJ Orlandi said his team felt confident coming in.
"It's pretty much the same groups [of players], and the last two years we've played them pretty tough. They've all been competitive games," Orlandi said. "I think we thought we had a chance. I'm realistic, too. I knew it wasn't easy. It's going to be a tough one to get a win. We had to execute and do little things that we just didn't do."
Despite their disappointment with the result, Orlandi reminded his team that all is not lost with the loss, knowing it could get a third shot at Princeton at regional.
"We're still trying to play for a regional seed. We're kind of bunched in there in the middle area, just looking at it," Orlandi said. "We have four more games at home in this little home stand. There's a lot more to play for. This isn't the end of the road.
"I know it's frustrating for the girls, because Princeton's a rival and they won the league last year and they wanted to beat them. It just didn't happen."
Davis finished with 12 points for Princeton.
Christiansen led Hall (13-10, 6-3) with 14 points and Promise Giacometti added seven.
* Hall won both the freshmen and sophomore prelim games.