KEWANEE - The Bureau Valley Storm were winners all the way around in Monday's season opener of the Wally Keller Invite.
The Storm defeated Annawan 56-49 and they talked coach Jason Marquis into getting their jerseys cleaned up in time to wear them for "Jersey Day" at school Tuesday morning.
"It's nice to win, especially with a young crew that's been working hard the last couple weeks," BV coach Jason Marquis said. "The big thing is, we want to work hard. We don't want someone showing up wondering why we got outworked or we need to work a little bit harder. We don't want that to be a question every night.
"There's one thing that's nonnegotiable and that's a tremendous effort. I thought we did that 1-15. Kids on the bench were engaged and active. The kids on the floor really buckled down defensively."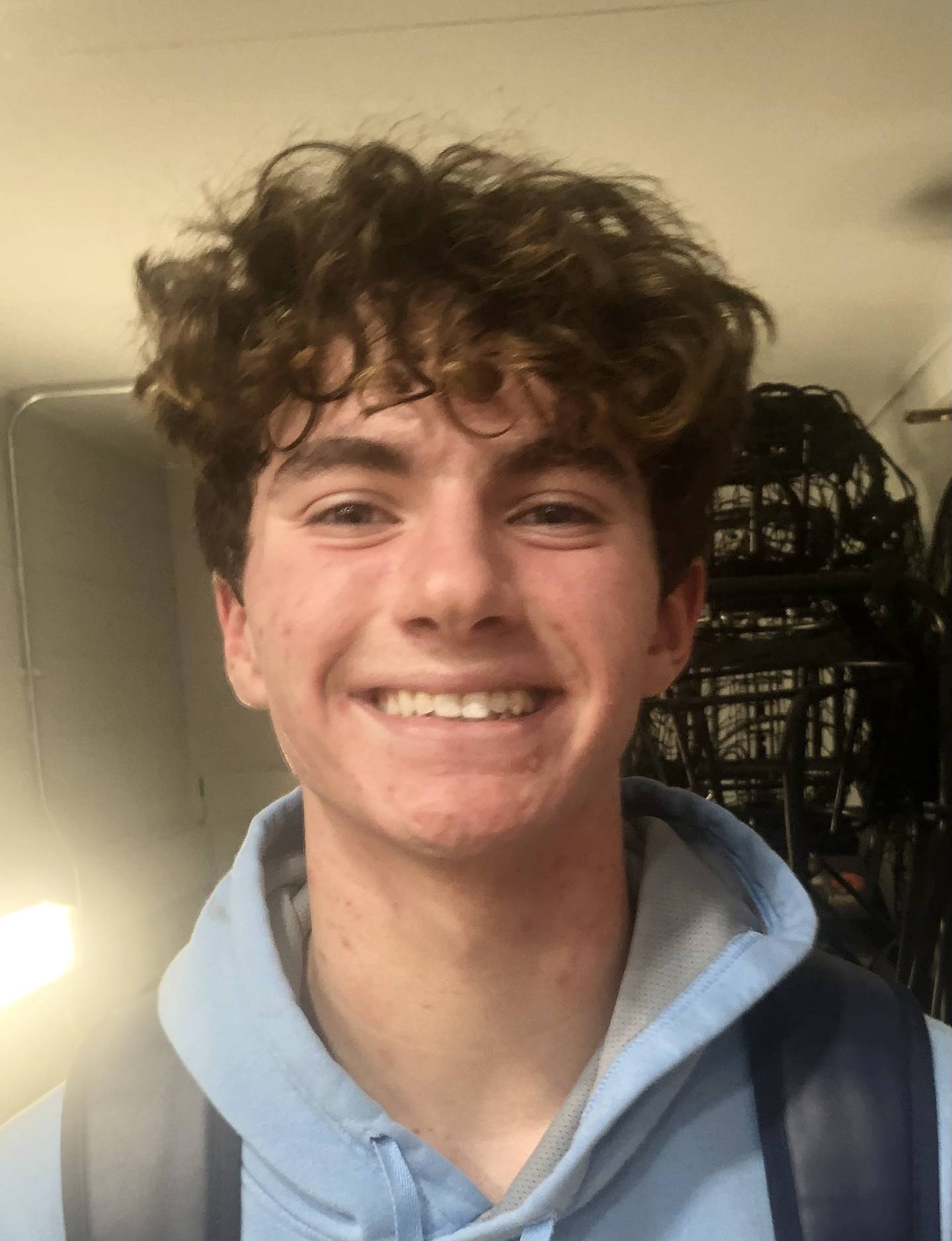 Senior captain Cooper Balensiefen, who had a game-high 21 points for the Storm, said it was a good start, but knows they can do better.
"I feel like we got a lot of potential still that we've got left. Obviously, it's the first game. Had some first-game jitters, but we have a lot more talent to show," he said.
The Storm will return to action at 6:30 p.m. Tuesday vs. Elmwood with games to follow against Wethersfield at 5 p.m. Wednesday, Stark County at 5:30 p.m. Friday and 4 p.m. Saturday vs. PC.
Also Monday, Putnam County defeated Elmwood 58-38 while Stark County spoiled Tom McGunngal's debut as Wethersfield head coach, defeating the Geese, 45-39
Bureau Valley 56, Annawan 49
The Storm took a 28-21 halftime lead when Corban Chhim scored on a drive with three seconds left.
They cruised out to a 42-28 lead with an 8-0 run midway through the third quarter on a deep 3-pointer and a deuce by Parker Stier and another trey by Balensiefen.
The Braves got all of those eight points back to pull within 44-39 at quarter's end and tacked on another hoop to open the fourth quarter to cap a 10-0 run to make it 44-41.
Balensiefen scored to break the Storm drought and Jon Dybek followed with a hoop in the post to give the Storm some breathing room at 48-41.
"Annawan made some runs. I think some teams will say, 'Oh no, we gave up a 12-point lead and it's four or five or whatever it got to.' I thought we had a few kids step up, get a big rebound, run a great route, get the ball up the floor," Marquis said.
A hoop by sophomore Landon Hulsing and two free throws by Balensiefen with 1:22 remaining, the second swishing the net on Marquis urging "to get in there," gave the Storm a comfortable 56-47 edge.
Marquis said Balensiefen gave the Storm the kind of game they need from him as the only player with varsity experience.
"I'm excited for Coop. Traveled all over God's green earth to play some basketball. It's nice to see a kid who's put that kind of effort in to get to execute opening night, do those things," he said. "As a captain we're going to look to him and he's going to set the tone for a lot of things."
"I might be the only one who has experience, but everyone plays like they do," Balensiefen said.
Hulsing (11) and Stier (10) combined for another 21 points behind Balensiefen's 21.
Brady Heitzler led the Braves with 13 points and Gabe Sims and Brody Childs added 10 each.
The Storm are the defending champions and while they desire to repeat, Marquis said the object after Monday was to "go home and get a great night of rest and play our best basketball tomorrow."
"(Repeating) is definitely a goal and I think it's very possible," Balensiefen said.
Putnam County 58, Elmwood 38
Jackson McDonald led the Panthers' to victory over the Geese with a game-high 22 points.
Notes: Each year the Storm have a fundraiser competition between the varsity and F/S with the winner getting to wear the jerseys for Jersey Day until Christmas. "Cooper for the fourth straight year sold more tickets than anybody else. He's got a future in sales. I'd like for hm to sell that charge call a little bit better next time though," Marquis said. ... Balensiefen and Isaac Attig designed this year's uniforms. Balensiefen said he wanted to have "something that stands out. Just a nice clean look."