SILVIS - It was all about redemption for Landen Plym.
He didn't play well at sectionals last year and was determined to make the most of his second chance.
The Hall sophomore ace shot an even par on his final six holes, including what coach Mason Kimberly called his "best shot of the year" for a birdie on 17 to sneak in under the state cut by one stroke at 80, tying for 11th place in Monday's 1A Riverdale Sectional at TPC Deere Run.
"It's awesome. Because after last year playing good all year and choking at sectionals, it feels good," Plym said.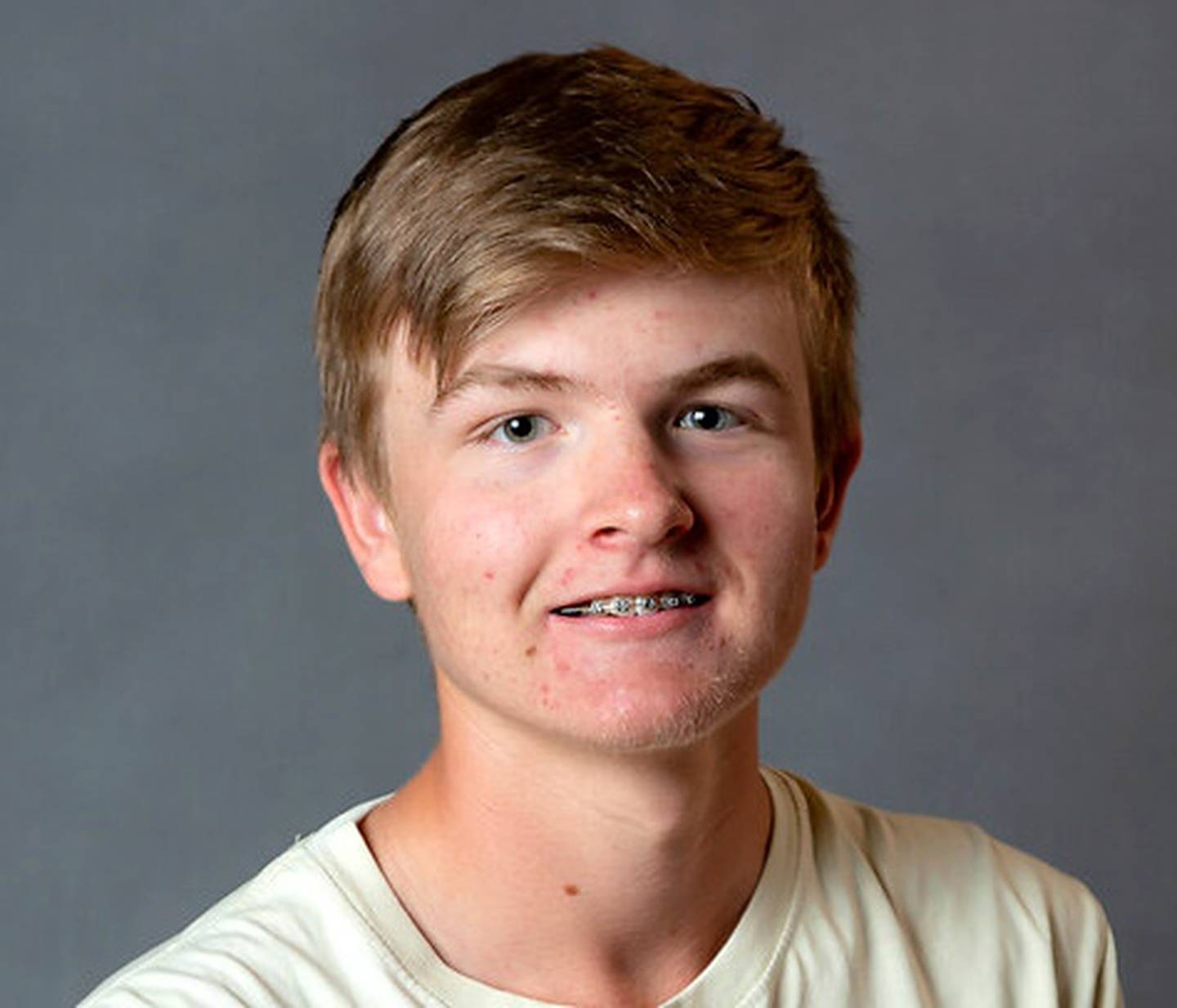 Plym said he was especially good around the holes.
"My chipping was good and my bunker shots were awesome and my irons were pretty solid," Plym said.
Plym is aiming for a top 10 finish at State and "playing two good rounds where everything is working."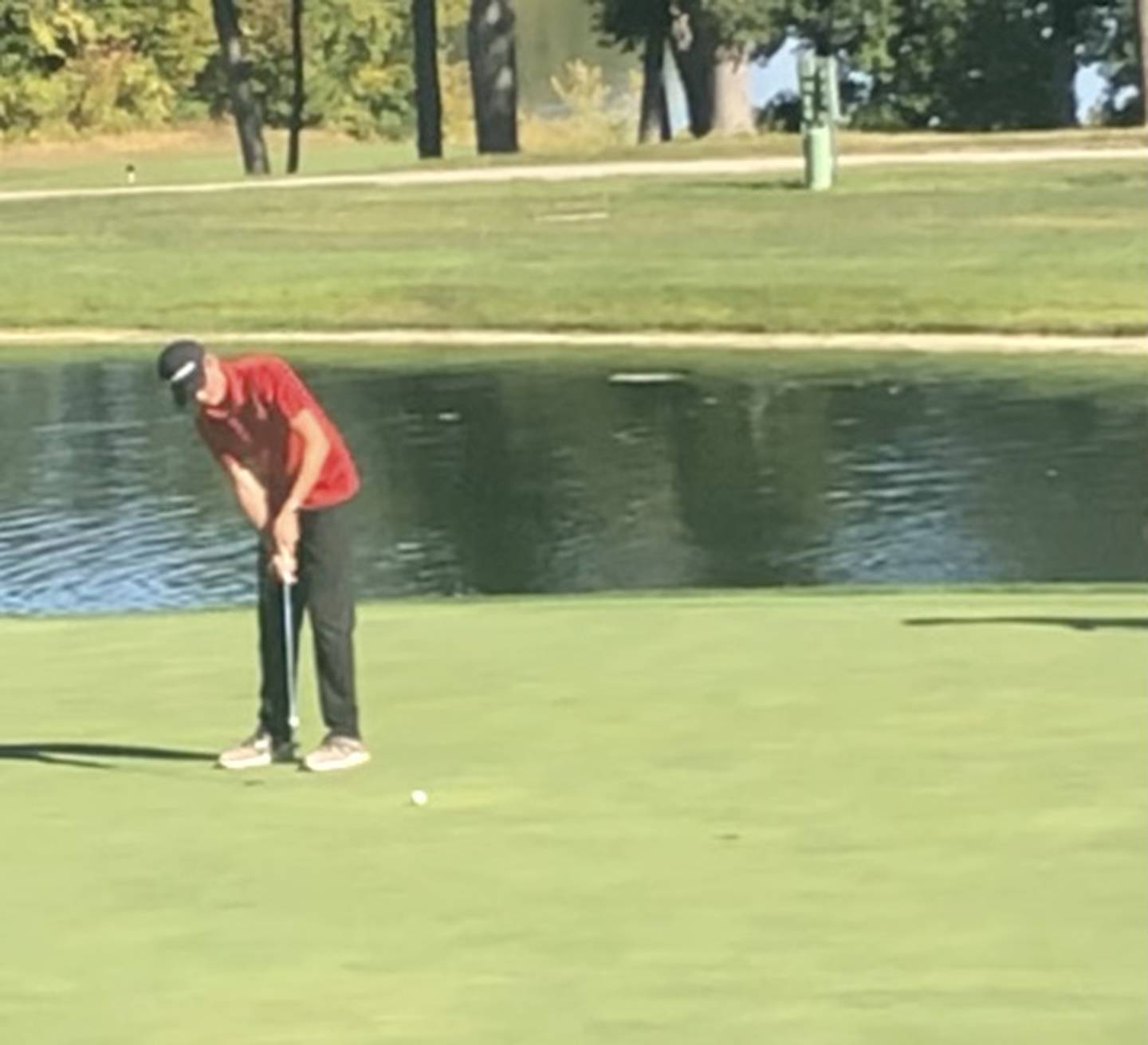 Amboy's Wes Wilson tied Jake Guse of Rockford Lutheran for top honors with 74s when the final scorecards were tallied, sending them both to the links for a playoff hole.
Guse hit a birdie putt on the playoff from about seven feet on hole No. 18 to take the championship. Wilson missed his birdie putt from about six feet, settling for a par to take second.
"I played really well. Had a couple birdies. After the playoff hole, he made a birdie and I didn't. Respect for him for making his putt," Wilson said.
Wilson is excited to make his first trip to state.
"I just want to do the best I can. I've never been before. Just going to see what it's like and hopefully make the second day," he said.
St. Bede missed qualifying as a team by seven strokes, finishing fourth at 346. Senior Jake Delaney (82) missed a playoff for the final state spot by one stroke and Brendan Pillion (83) by two.
It was not the outcome the Bruins, who won their own regional, wanted, Delaney and coach Rich Cummings said.
"I had a few bad breaks throughout the day. (But) I was hitting the ball great. Just a few strokes short and as a team six or seven strokes short as well," Pillion said. "We had a good day overall, (but) definitely not our best play."
"We didn't come here just to play," Cummings said. "They're disappointed. I'm disappointed. They didn't give up. If there was a pebble to be found to bounce the ball in another direction, seemed like they found it."
Pillion, who was the regional runner-up, said it took awhile to get used to the speed of the greens where the pros play in the John Deere Classic.
"It's a harder course to play. Took about five or six holes, but once I got used to it I was able to lock down and started putting a little better," he said.
While he was pleased with holes No. 1 (tap-in 4 par) and 9 (a tap-in), he said he would like to get back holes 12 (4) and 17 (6)
"Played it a little wrong, probably the way I shouldn't have done. If I just had played the safe route, I would have easily come out a couple strokes (ahead)," said Pillion, who is exploring collegiate possibilities.
The Bruins also scored with sophomore Abraham Wiesbrock (89) and junior Logan Potthoff (92) with juniors Ryan Slingsby adding a 97 and Luke Tunnell at 103.
Bureau Valley placed 10th as a team at 365, topped by little freshman Wyatt Novotny at 85, tying for 31st place. Also scoring for the Storm were seniors Cooper Balensiefen (89), Seth Spratt (94) and Parker Stier (97). Rounding out the Storm's card were Landen Birdsley (101) and Colin Stabler (102).
Hall finished 12th as a team at 370 with seniors Grant Plym (94) and Joshua Scheri (96) and sophomore Lukas Mannriquez (100) contributing to the Red Devils' scoring. Jacob Diaz added a 107 and Cody Orlandi a 127.
Byron was crowned the sectional champ with a total of 325 and will be joined at state by runner-up Rockford Lutheran (330) and third-place finisher Rockford Christian (339).