Eleven athletes from five area schools will compete for state medals in the IHSA Boys State Track & Field finals in Charleston this weekend.
Princeton sends five athletes in seven events to compete in Class 2A on Friday. St. Bede and Hall will each have two athletes competing in 1A on Thursday, while Bureau Valley and Amboy each have one entrant.
Class 2A
Teegan Davis will represent Princeton in four events, seeded to medal in two of three individual events.
Davis is one of four jumpers seeded atop the high jump at 1.92 (6-4), including senior Jack Chvatal, of Benet Academy, junior Nicholas Deloach, of Cahokia, and freshman Drew Rogers, of Paris.
Davis is the sixth seed in the triple jump (13.84/43-9), which is headed by Deloach at 14.01 meters.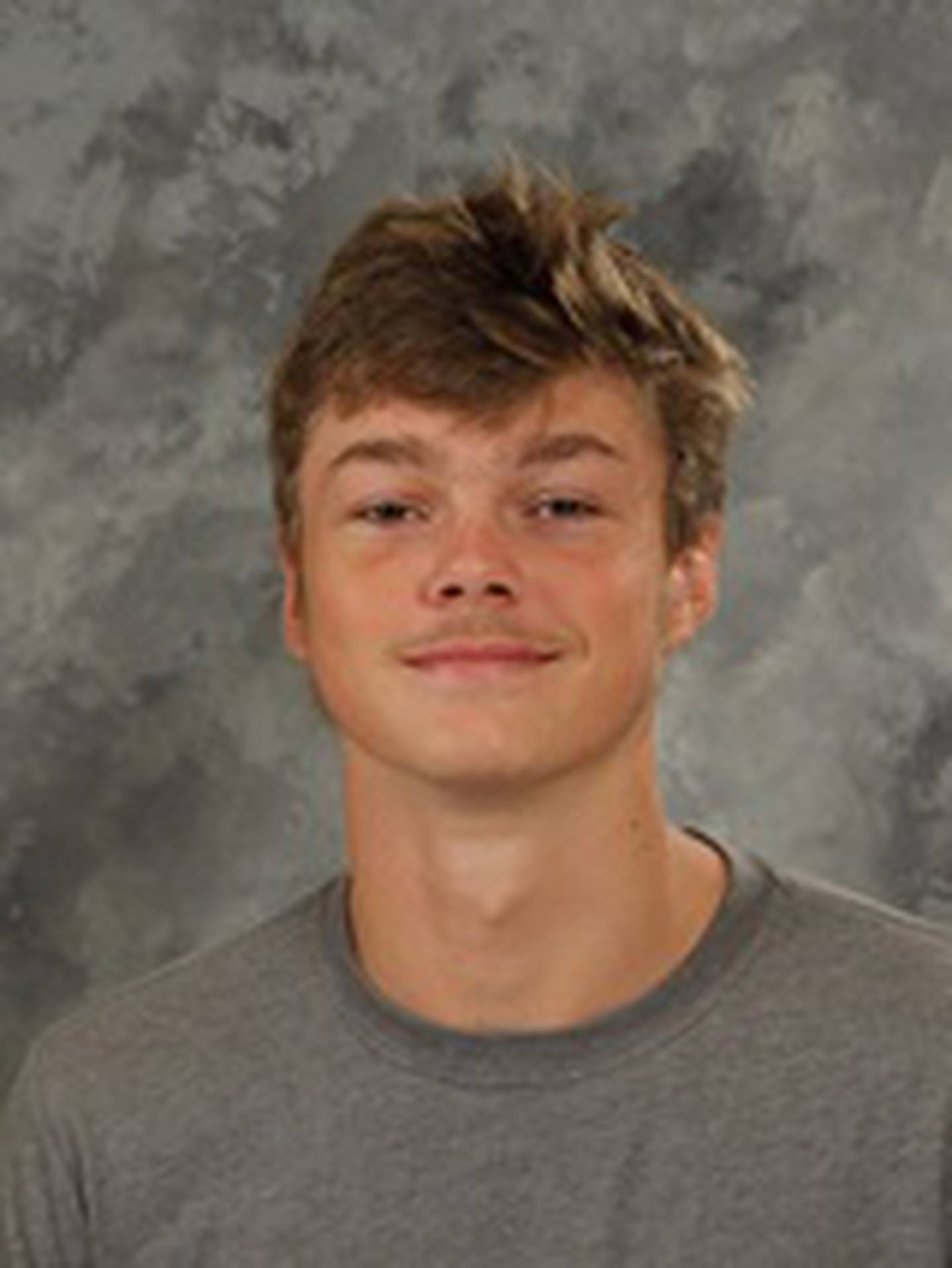 Davis was the sectional champion at Rochelle in both events.
A sectional runner-up in the long jump, Davis is seeded 13th at 6.55 meters (21-5). Mt. Vernon junior Jacob Morrison is the jumper to beat with the top seed at 7.07 meters.
PHS senior sprinter Keegan Fogarty is seeded ninth in the 200 dash (22.26 seconds) and 13th in the 100 dash (11). Top seeds are Mt. Zion senior Christian Keyhaa (21.66) and Streator junior Aneefy Ford (10.59), respectively.
Fogarty was the sectional runner-up in both sprints.
PHS sends a pair of throwers down in the shot put in 10th seed Payne Miller (15.4 meters/50-6) and 16th seed Drew Harp (15 meters/49-2), who placed second and fourth, respectively, at sectional and threw state-qualifying marks. Salem sophomore Caleb Smith heads the field with a throw of 16.57 meters (54-4).
The Tigers' 4x100 relay of Davis, Ethan Thompson, Harp and Fogarty is seeded on the cusp of a medal at No. 11 in 43.18. They were third at sectional, but beat the state-qualifying standard. The team to beat is St. Rita (42.4).
"We feel good about all of our qualifiers and their opportunities to do well down at state," PHS coach Dan Foes said. "The focus will be making it to the next stage. On Friday, we will focus on getting to finals and then on Saturday our athletes can battle it out for placing.
"We are just very proud of all of our athletes and if they perform well, they can all do well. Hopefully we will have decent weather to compete in."
Class 1A
St. Bede senior Tyreke Fortney, who makes his state debut, was the sectional 1A champion in both the 100 (10.89) and 200 (22.52) meters at the Wethersfield Sectional. He is the No. 1 seed in the 100 and sixth in the 200. Sophomore Tony Phillips of Bishop McNamara is No. 1 at 22.16.
St. Bede coach Marty Makransky said Fortney has show-stopping speed.
"Tyreke has been one of those athletes who when he's getting ready to run people literally stop what they're doing just to watch," Makransky said. "I never want to put so much pressure on an athlete but, I believe we will see him run both the 100 and 200 on Saturday, which means he should be on the medal stand twice.
"You don't see that kind of speed often, but when you do it never gets old watching. Can't wait."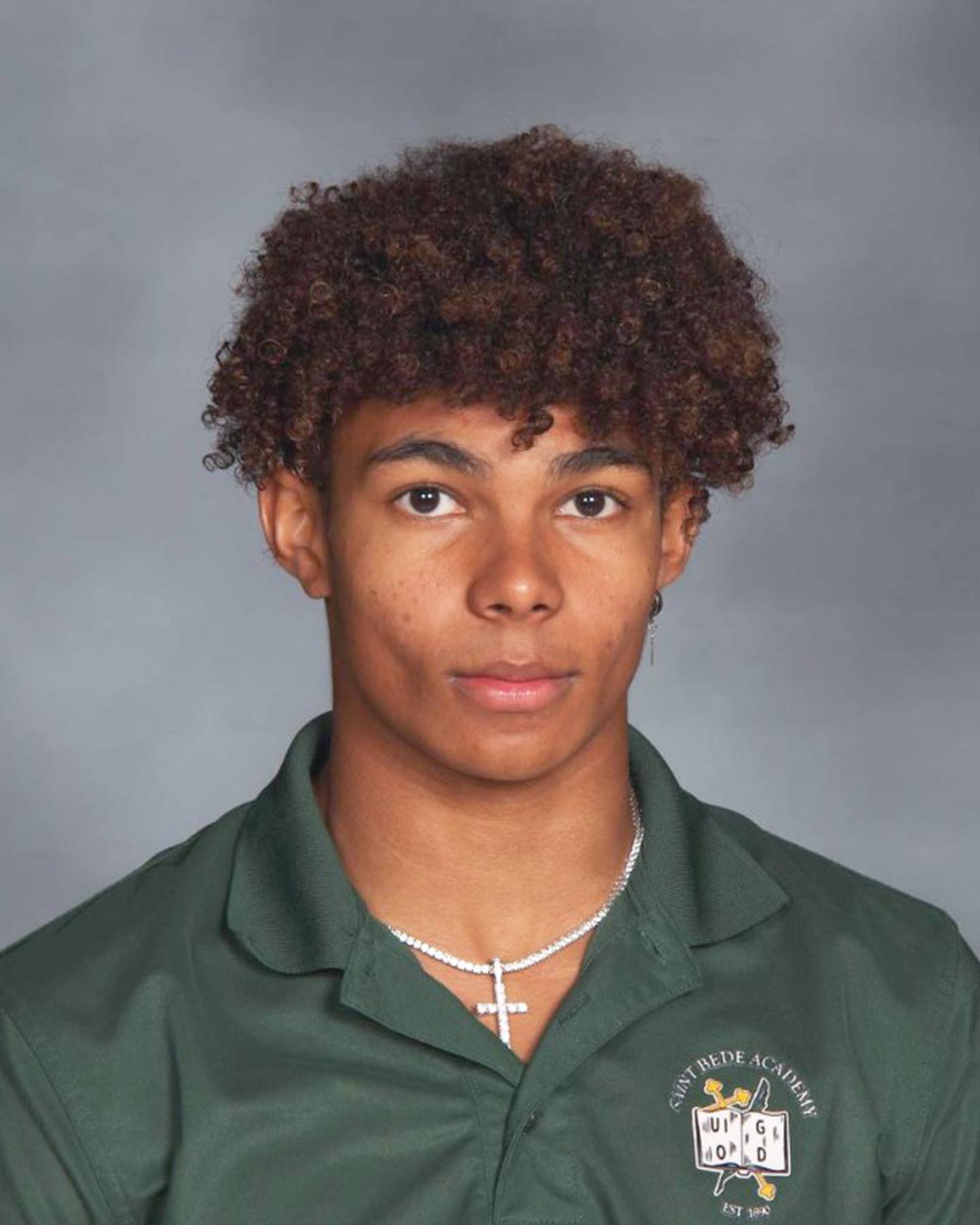 Hall senior Zack Bosi is also seeded to medal with the eighth-best jump in the triple jump. He earned his first trip to state by winning the triple jump on his final attempt and exceeding the state-qualifying standard with a jump of 12.74m (41-9 1/2).
Adam Santana, of Rockford Christian, is the top seed in the triple jump at 13.35 meters (43-9 1/2)
St. Bede senior Duncan Lawler returns to state for the third time, placing third at sectional with a state-qualifying jump of 1.85 meters (6-0 1/2). He is one of 19 athletes to tie for the 18th best seed. Two athletes share the top seed in Jadon Robertson, of Cowden-Hedrick, and Mason Kooi, of Springfield Lutheran, at 2 meters (6-6 1/2).
Makranky said that Lawler, who tied for 13th place last year, will need to jump near his best to make it to Saturday's finals.
"He's been very consistent all season, especially at the biggest meets, so I really believe he will," he said. "On Saturday, his best should get him on the medal stand.
Hall senior Caleb Savitch punched his return ticket to state with a winning vault of 3.4 meters (11-2). He is seeded 22nd, which is headed by defending state champ Ridge Williard, of Bloomington Cornerstone Christian, at 4.45 meters.
Savitch placed 18th a year ago.
BV's Elijah House is seeded 11th in the 800 at 2:00.97. Astoria senior Isaac Jones is the top seed at 1:56.76.
Amboy co-op's Brock Loftus, of Ohio, is making a return trip to state and is seeded 24th in the 3,200 at 10:27.52. Chicago Latin's Ryan Hardiman and Akili Parekh are the top two seeds at 9:25.83 and 9:26.36, respectively.