Jade Geuther was one of the biggest competitors to play sports at LaMoille High School, a softball and basketball standout.
She's taken that same spirit to the coaching ranks, serving as head softball coach at Reinhardt University in Waleska, Ga. since 2016.
Geuther is facing her biggest challenge and fight of her life.
On Dec. 22, 2021, Geuther was in a horrific accident. She was driving a golf cart on campus and was hit by a vehicle driving 62 mph in a 35-mph speed limit zone. She was thrown 135 feet into a tree.
Doctors did not think she would survive.
The doctors didn't know Jade Geuther.
She survived, but it hasn't been easy and has a long road of recovery ahead of her.
According to a GoFundMe Page that has been set up to help support Geuther in her time of need, the extent of her injuries was extensive.
She was unable to breathe on her own for eight days. Her injuries included a broken pelvis, 10 broken ribs, two broken thoracic vertebrae, collapsed lung, and 13 surgeries so far, including an aortic stent in the heart. She continues to have two surgeries a week for her most serious wound. Due to the severity of the injury, doctors cannot indicate how long the weekly surgeries will last.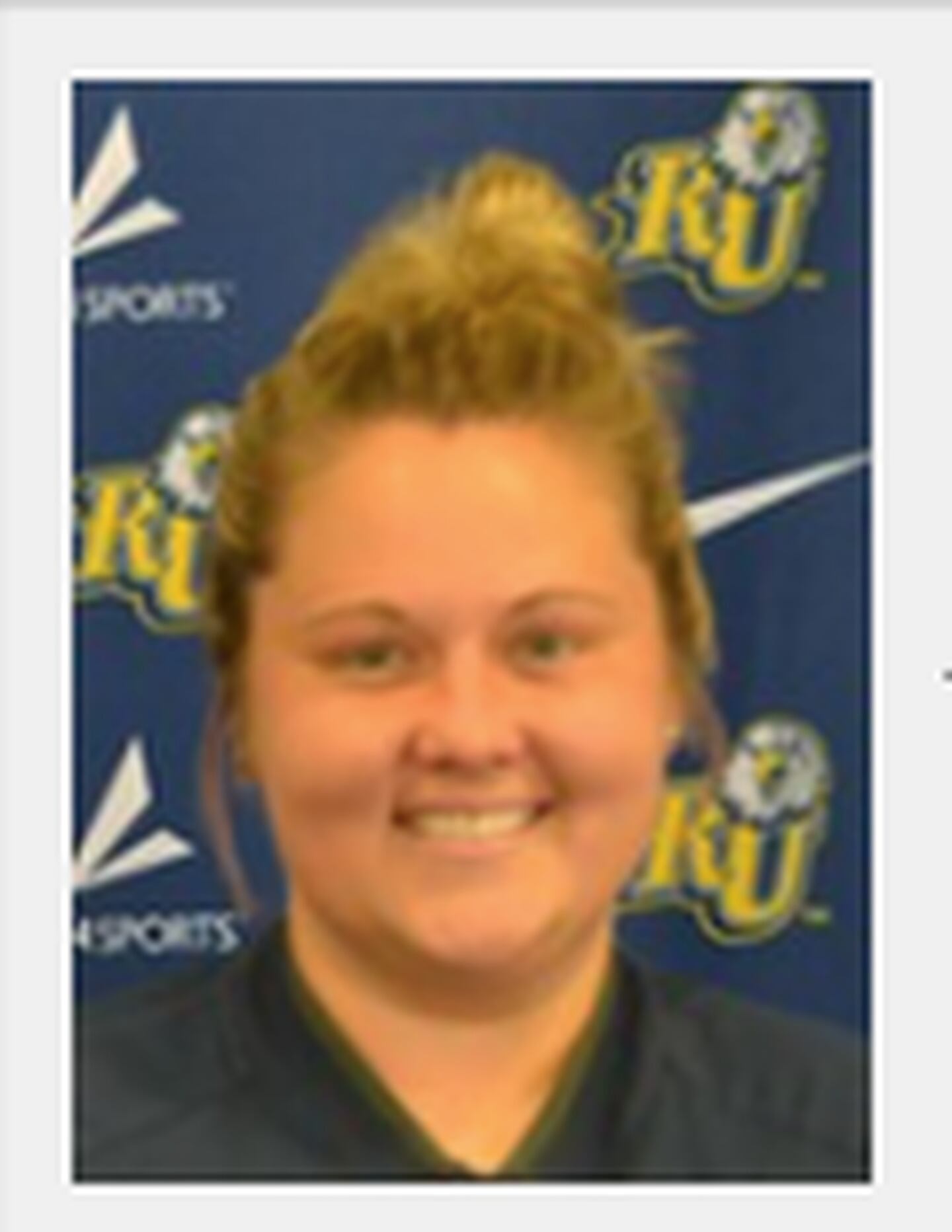 Geuther has learned to eat again and swallow and is now getting back to a regular diet.
Doctors said she would never walk again, but she has persevered and is walking again.
There were two other riders on the golf cart with Geuther, one breaking a femur, and the other not seriously hurt. It's nothing short of a miracle they all survived, a family member said.
Brooke Herman, a college friend of Geuther's from Louisville, Kent., set up the GoFundMe page in behalf of Geuther, saying that "Money is the last thing she needs to be thinking about right now."
On the page, Herman says, "She still has a long way to go, but if you know Jade, you know her competitive nature will help her conquer any challenge. As you can imagine, her medical bills are going to be substantial.
"Please consider assisting Jade with this burden. Please send healing vibes and love to Jade."
Geuther won her 300th career victory last March. Before coming to Reinhardt, she was head coach at Cardinal Stritch University from 2012-15, going 44-12 in her final season and receiving the school's first-ever national NAIA Top 25 ranking.
Geuther was inducted into the Illinois State Amateur Softball Association Hall of Fame in 2009 for her play with the Springfield-Decatur Rockettes. She hit .471 with 14 doubles, five home runs and didn't make an error while starting every game at third base.
To contribute to the page in Geuther's behalf, visit https://www.gofundme.com/f/efcht7-help-jade-with-medical-bills?utm_campaign=p_cp%20share-sheet&utm_medium=copy_link_all&utm_source=customer&fbclid=IwAR0lskV2l7ydQfZLnoMxauGl2eEKTGbW7MU3Fko6eM8JYxJ8e2ESA1Y0xxo