Amboy-LaMoille-Ohio won its owns Columbus Day Invitational boys meet on Monday at Shady Oaks Country Club.
Brock Loftus, a senior from Ohio, led the Clippers with a fourth-place finish of 15:58.6 in the 2.95-mile course in rainy conditions. Other top 10 finishers for the Clippers were Ian Eller (8th, 16:44) and Kyler McNinch (10th, 16:51).
"It was close but in the end we pulled it out. We ran as a team and achieved one of the goals we had at the start of the season. We ran great races in bad weather and showed what we could do, A-L-O coach Michael Robinson said.
A-L-O beat out Monticello 93-101 for top team honors. Mason Stoeger of Fieldcrest was the race winner in 15:21.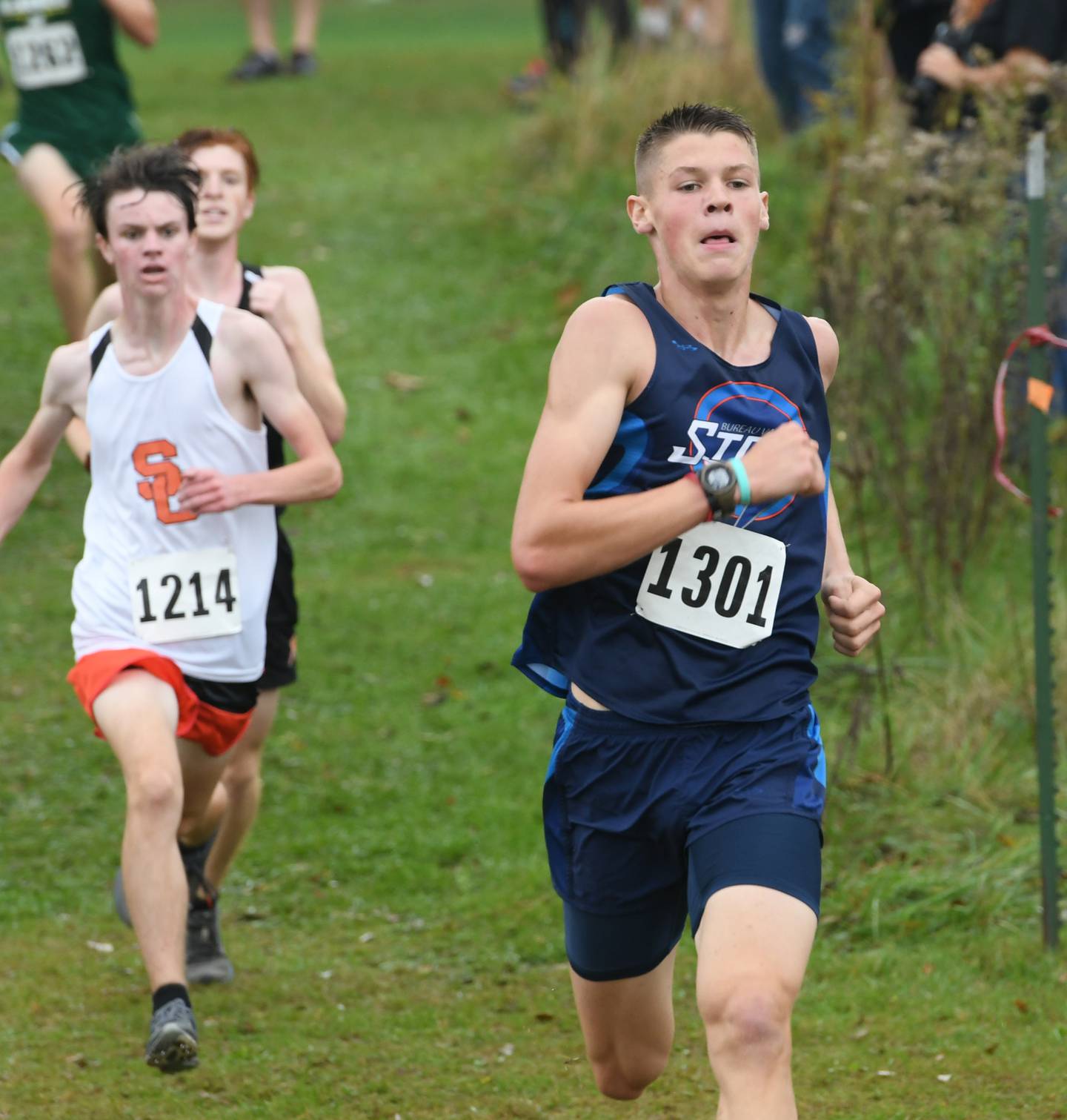 Bureau Valley's Elijah House (20th, 17:07.3) cracked the top 25 to earn a medal, followed by teammates Evan Entas (115th, 20:29.9), Rhiley Pinter (143rd, 22:35.2) and Landon Hulsing (150th, 23:47.8).
In the girls race, Amboy's Lauren Althaus was the top local finisher, placing 42nd (20:57). Also for ALO, Elly JOnes was 71st (22:14), Bailey Ellis 111th (23:57), Natalie Pratt 126th (24:56) and Addison Pertell 134th (25:09).
For Bureau Valley, Amalie Graversgaard was 90th (22:53.4), Jillian Hulsing 132nd (25:06.5) and Darla Kepner 142nd (25:41.6).
Winnebago beat out Eureka 50-73 for the girls title. Lianna Surtz of Aurora Rosary won the girls race in 17:30.
Bureau Valley did not record a team score in either.