The 2020-21 school year was a crazy year with the cancellations of most IHSA sports seasons until well after the start of the new year.
It many ways it was a heckuva year for high school athletes to endure just waiting to play sports.
At Princeton High School, you could say it was one of Hecht of a year.
Given the green light to play in January, PHS junior McKenzie Hecht jumped right back into action. She played in three sports for the Tigresses in five months, excelling in all with All-BCR and Three Rivers All-Conference accolades.
If that wasn't keeping her busy enough, she also was a cheerleader.
For all of her accomplishments this year, Hecht is the 2021 BCR Female Athlete of the Year.
Go with the flow
"It was definitely different, especially with the seasons. They were so short. It was so weird to go from one to the next," Hecht said. "I don't know. You've just kind of got to go with the flow, because everything was always changing.
"You never knew what was going to happen when there was going to be a cancellation or anything. Just kind of had to go with it.
"Definitely nothing I've every experienced before. The mask thing for sports, it was a lot harder to breathe, especially for basketball. You had to focus on what you were doing."
Hecht had to relay on her mom's family calendar at home to keep games and practices straightened out, and it's a full one with three active girls at home, including freshman Addie and seventh-grader Makayla.
"Oh yea, the calendar was filled," Hecht said. "Sometimes after basketball, I had to bring my cheer stuff, too. I was always carrying something. And sometimes I'd have to drop Makayla off for practice on the way to my practices or games."
Hecht's eye-popping jumping ability jumps out of the gym at you, able to rise above the crowd for a big hit at the net or grab a rebound.
"Some people ask me how I can jump so high. When I get the rebounds, it definitely helps with my vertical, because other girls think, 'Oh, she's short. She's not going to get it.' But I get it," she said with a smile.
She jokes she got "my jumping from my dad (a Morris hoopster) and my height from my mom."
PHS volleyball coach Andy Puck is a rare volleyball talent, considering her height, or lack of, pushing the tape measure at 5-5.
"She probably has a 40-inch vertical. I don't have many outside hitters her height that plays that position," he said. "She's really come into her own and I'm really excited what the future holds with volleyball not even being her best sport.
"She loves it. It's fun to watch her since her freshman year going into her senior year."
Puck notes Hecht competed in track previously and "would have been a state qualifier" in the long jump had she stuck with it.
Soaks it all in
Hecht has excelled at volleyball, starting since her sophomore season on the varsity. She was a Second All-BCR selection this year, playing as outside hitter for the Tigresses, ranked first in the area with 3.2 kills per set.
Puck said it's no accident that Hecht is always prepared and is a student of the game.
"She works hard at her craft. All winter, she's working out at the Metro Center. She's a gym rat. She's a field rat. She's a sponge. She absorbs everything we talk about. She's very coachable. Works incredibly hard at anything she puts her mind to," Puck said.
"Above all, she's an incredible athlete and she's got a great family that supports everything she does and surrounds her in everything she does. That's the reason why she's so successful."
Basketball grows on her
Of all her sports, Hecht, who played travel soccer as a youth, wasn't sure about playing basketball coming into high school. She had a discussion with her dad, Jason, who told her just to go out as a freshmen to see how she liked it and go from there.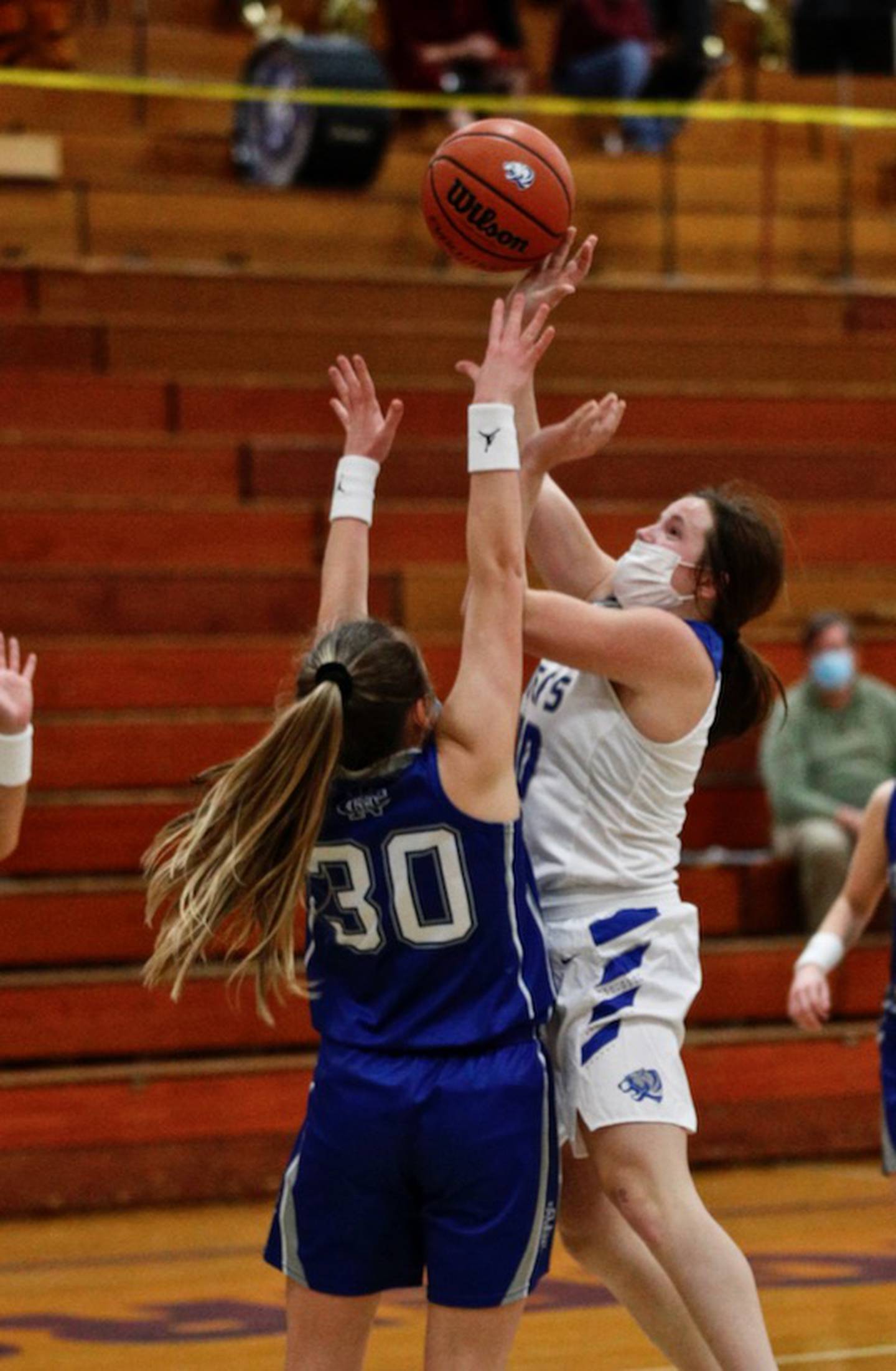 It proved to be a most fruitful conversation as Hecht has gone on to play parts of three seasons on the varsity, and coming into her own this year. She earned First Team All-BCR honors (Second Team TRAC East), averaging 9.2 points, 8.0 rebounds and 3.2 steals a game. She averaged a double-double in conference games.
"I was very happy with McKenzie's progress this season, she just kept getting better. That's the kind of player and person she is, she is going to put In extra work to get her game and her shot where she wants it to be," said former PHS coach Tiffany Gonigam, who resigned at season's end.
"She did so much for us, filled all statistical categories. She is able to create so much on offense because of her ability to beat her defender and is gaining more confidence with the ball in her hands. Defensively, she has always been a disruption and has a great ability to read the ball and get steals or rebounds.
"I have enjoyed watching her in all her activities and look forward to seeing what she will accomplish in her senior season."
Hecht's glad she stuck with hoops.
"It's grown on me. It wasn't my favorite spot, but it's definitely come through these last couple years," she said.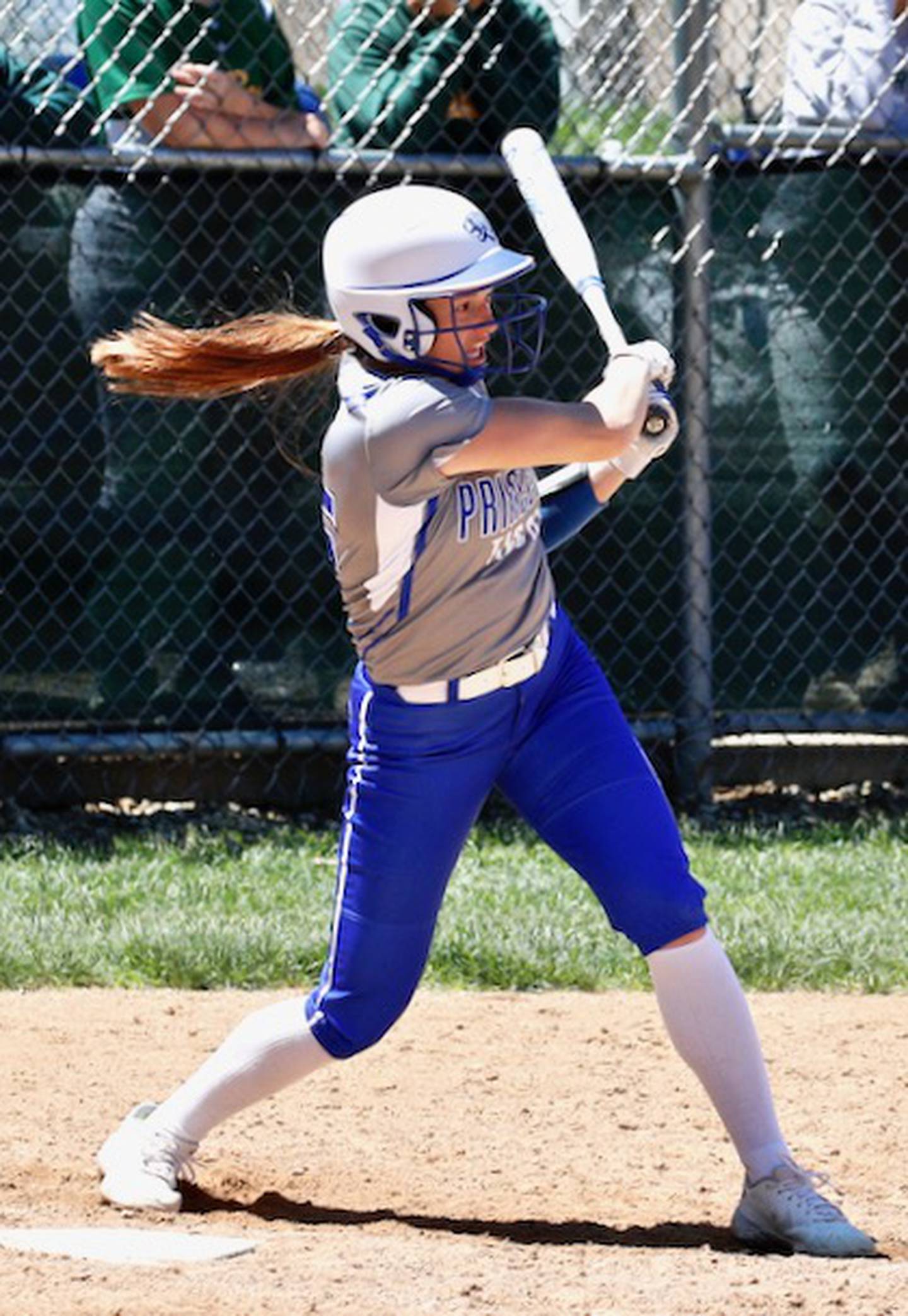 More days than not in the summer, you'll find Hecht with a bat, glove or softball in her hand as she polishes off her game playing Travel Ball. The First Team All-BCR/Three Rivers East All-Conference player had another banner high school season, batting .467 with four round-trippers, six doubles, 21 RBIs, six doubles and 21 runs scored and handling the hot corner for the Tigresses.
"McKenzie has been a tremendous leader in the PHS softball program since day one," PHS softball coach Joe Bates said. "She has a ton of well developed physical talent, is competitive to her very core, and has a great head on her shoulders to put it all to good use. She sets her own 'bar very high, setting a great example for her teammates and others to follow.
"McKenzie is a rare combination of talent. She is a fixture in the cleanup spot in the lineup, bringing plenty of power to the plate. Once aboard, her speed and aggressiveness create all sorts of havoc on the bases. Her skillset allows her to play defense anywhere on the field, but third base is where her elite speed, glove and throwing arm have been utilized"
Hecht is quick to say what her favorite sport.
"I'd have to say volleyball. I'm really passionate about it," she said. "It's really a team sport from the pass to the set to the hit. Everybody has to be connected. You always have to be talking."
A heavy hitter in both volleyball and softball, Hecht said she gets her biggest thrills making a big hit in volleyball, with a close second hitting a home run.
"The kill's definitely the most exciting, especially when nobody touches it," Hecht said.
Senior leader
Hecht will find herself in a different role as a senior than when she broke in on the varsity in all three sports as a little ol' freshman.
"It was nerve-wracking at first with all the upperclassmen, but you've just got to show what you got. Definitely intimidating," she said.
Hecht said 2020 grad Kenzie Coleman took her under her wing and helped her a lot and was "definitely the one I looked up to." She knows next year the roles will be reversed and younger athletes will be looking up to her.
"I'm looking forward to this season. I think I have to take a leadership roll," she said. "Have to try to do that for myself, and try to lead the team. Everybody says there's always somebody looking up to you, just got to take on that role."
Most of all, Hecht is hoping to get back to normal when it comes to COVID-19 and sports.
Hecht said she's just started looking at colleges to play volleyball or softball and get into business/accounting.