The Princeton Tigers brought home their first sectional track and field championship in 10 years Wednesday night, their first at the Class 2A level.
The Tigers cruised to the 2A championship at Geneseo, outscoring runner-up Pontiac, 112.5 to 83.
PHS rode the strength of three individual champions, including a pair of double winners, and two first-place relays, qualifying in eights events in all for next week's state meet in Charleston.
"I'm just proud of all our young men and how they have competed. It's always tough to compete against the competition at this level," PHS coach Dan Foes said.
PHS senior Grant Foes, who qualified in both throws, with a first and second, echoed his coach/dad's feelings.
"It's an amazing feeling. Definitely proud of our guys for giving it everything they had so we could get the team win. Everyone contributed," he said.
It is Princeton's 10th sectional championship dating back to 1983.
The Tigers' Teegan and Keegan tandem accounted for four individual first-place finishes.
Sophomore Teegan Davis qualified and won the long jump on his first attempt, going 21-7. He then scratched out of his next two jumps to concentrate on the high jump. He was the last jumper after clearing 6-1 1/2, and made three good attempts at 6-6, coach Foes said.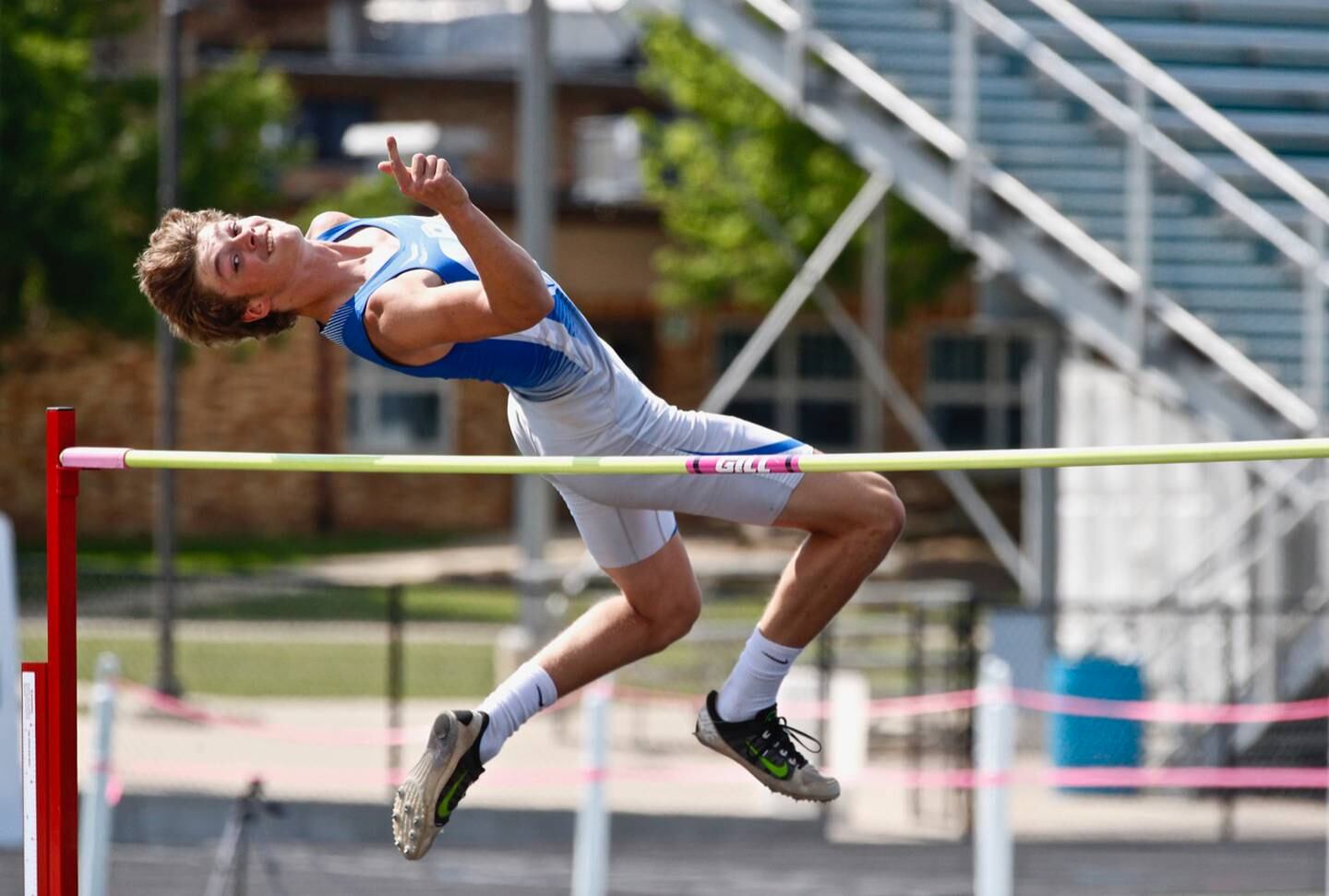 Junior sprinter Keegan Fogarty swept the sprints, edging out Asa Cooper from Coal City in the 100 and DeWayne Johnson from Pontiac in the 200 with times of 11.17 and 22.7.
"The races were even but Keegan gained the advantage in the last 40 meters and wouldn't be denied," coach Foes said. "He loves to compete."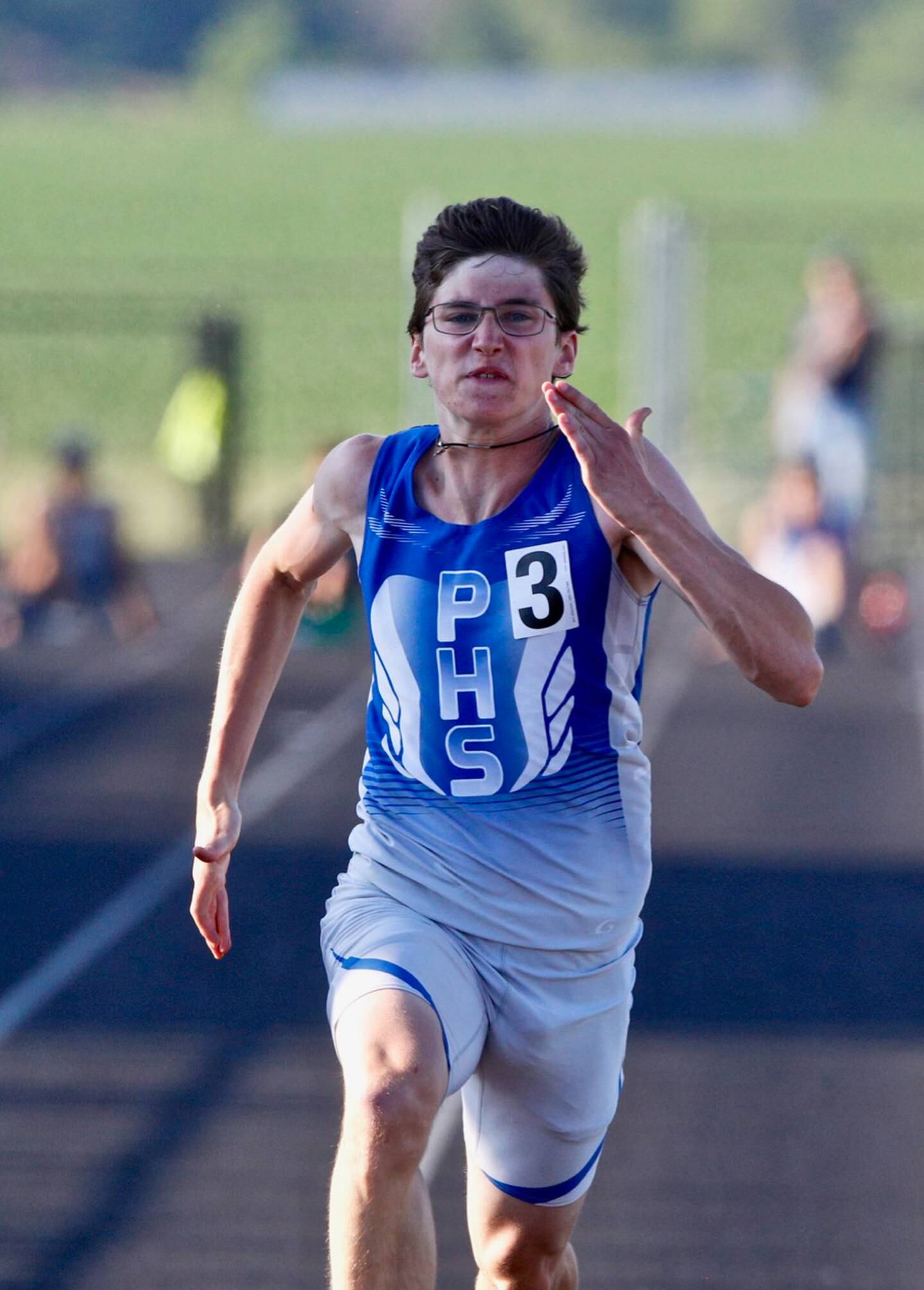 Foes won the discus with a throw of 155-6 1/4 on his third attempt. He also finished second (47-9 1/4) in the shot followed by teammate Drew Harp in third (46-3 1/2).
"Grant is an outstanding leader on the team and does a great job helping out his teammates in the throws," coach Foes said.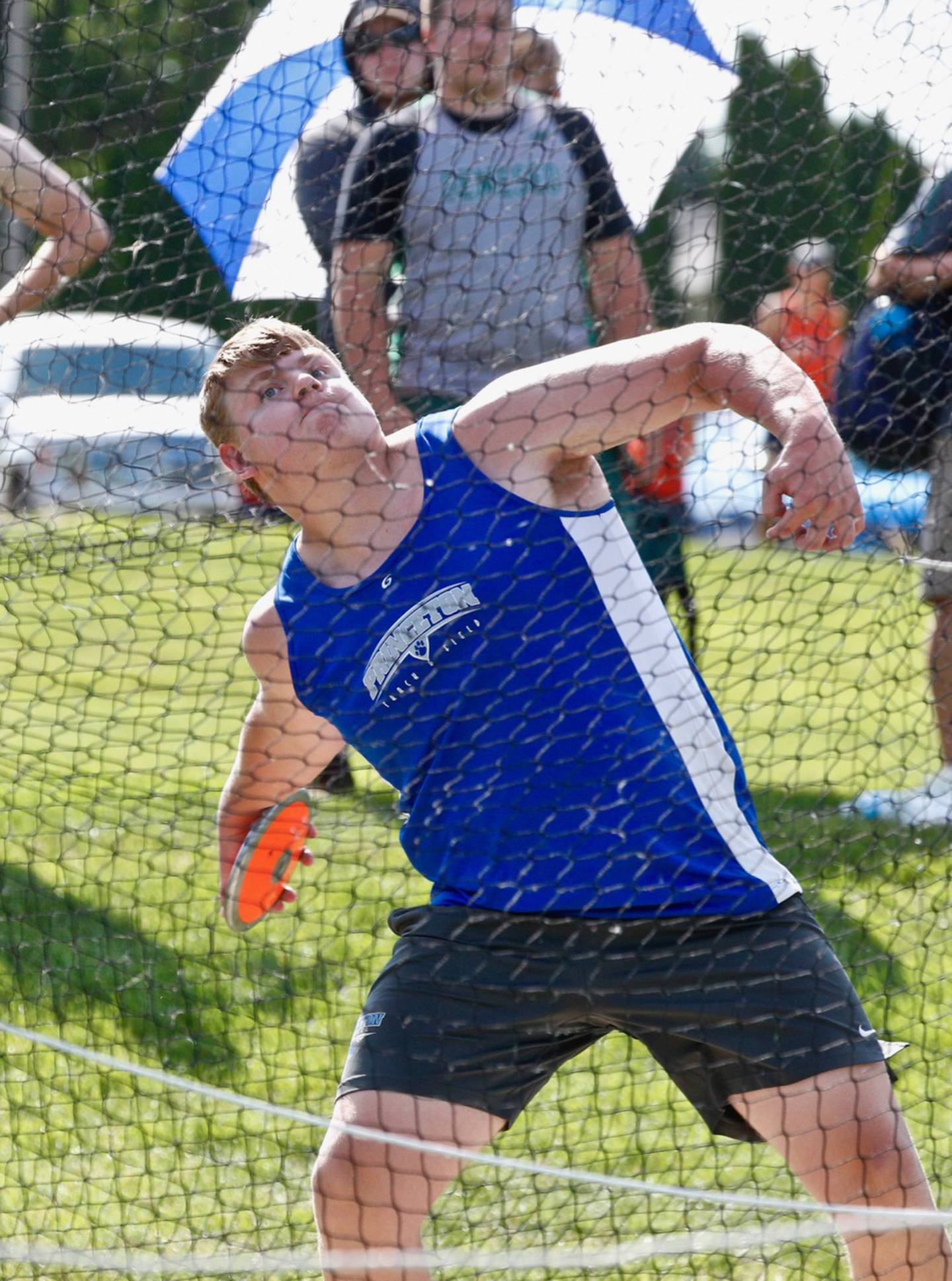 Fogarty anchored the Tigers' winning 4x200 relay for a season's best 1:32.08, teaming up with Logan Glancy, Ethan Thompson and Harp.
The Tigers also won the 4x100 relay (44.14) on the legs of Glancy, Thompson, Harp and Ronde Worrels.
In other relays, Princeton placed fourth in the 4x400 (3:36.71) with Glancy, Teegan Davis, Evan Driscoll and Cael Davis, and sixth in the 4x800 (9:44.99) with Chris Ossola, Ethan Wallace, Jake May and Mack Williams.
Worrels followed Fogarty across the line with third-place finishes in both the 100 (11.53) and 200 (23.69).
Cael Davis placed fourth in the 400 (53.59), fifth in pole vault (3.36m) and seventh in the 110 HH (17.36).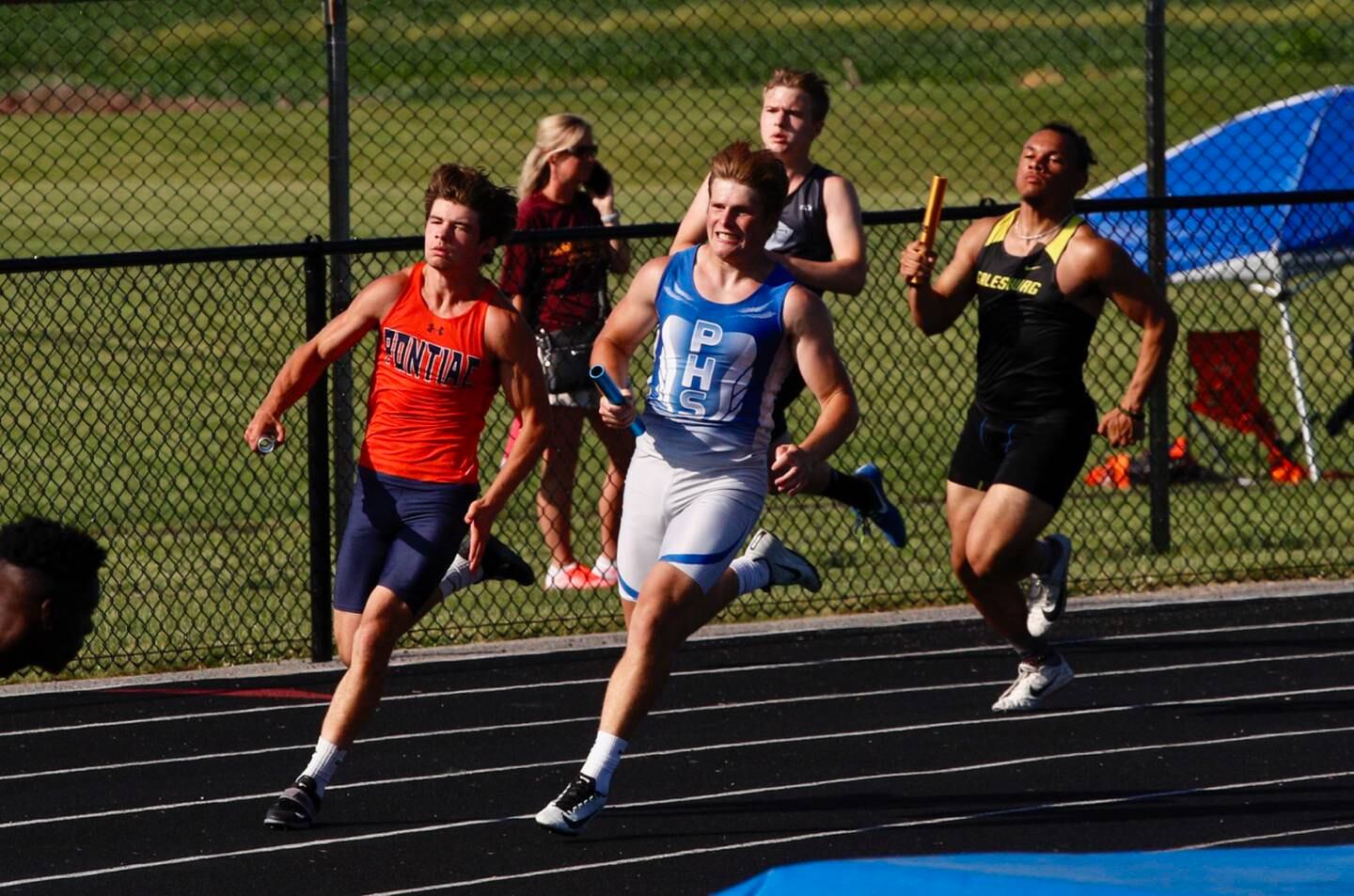 Other scorers for the Tigers were Glancy, fourth in triple jump (40-8 1/2) and Thompson, fifth in long jump (19-8 1/4). Mack Williams also placed seventh in the high jump (1.72m).
Other area sectional champions included Kewanee's Melcon DeJesus in the 400 and L-P's Ryan Hartman in the 3200.
Kewanee (29) placed eighth as a team while L-P (18) was 12th in the 13-team field.