One has the famous image from the "Poltergeist" movie poster, with the young Carol Ann kneeling in front of an old TV screen. Another portrays the popular Elsa character from Disney's "Frozen." And if neither of those wow you, there's the iconic image of Ferris Bueller with his hands resting behind his head.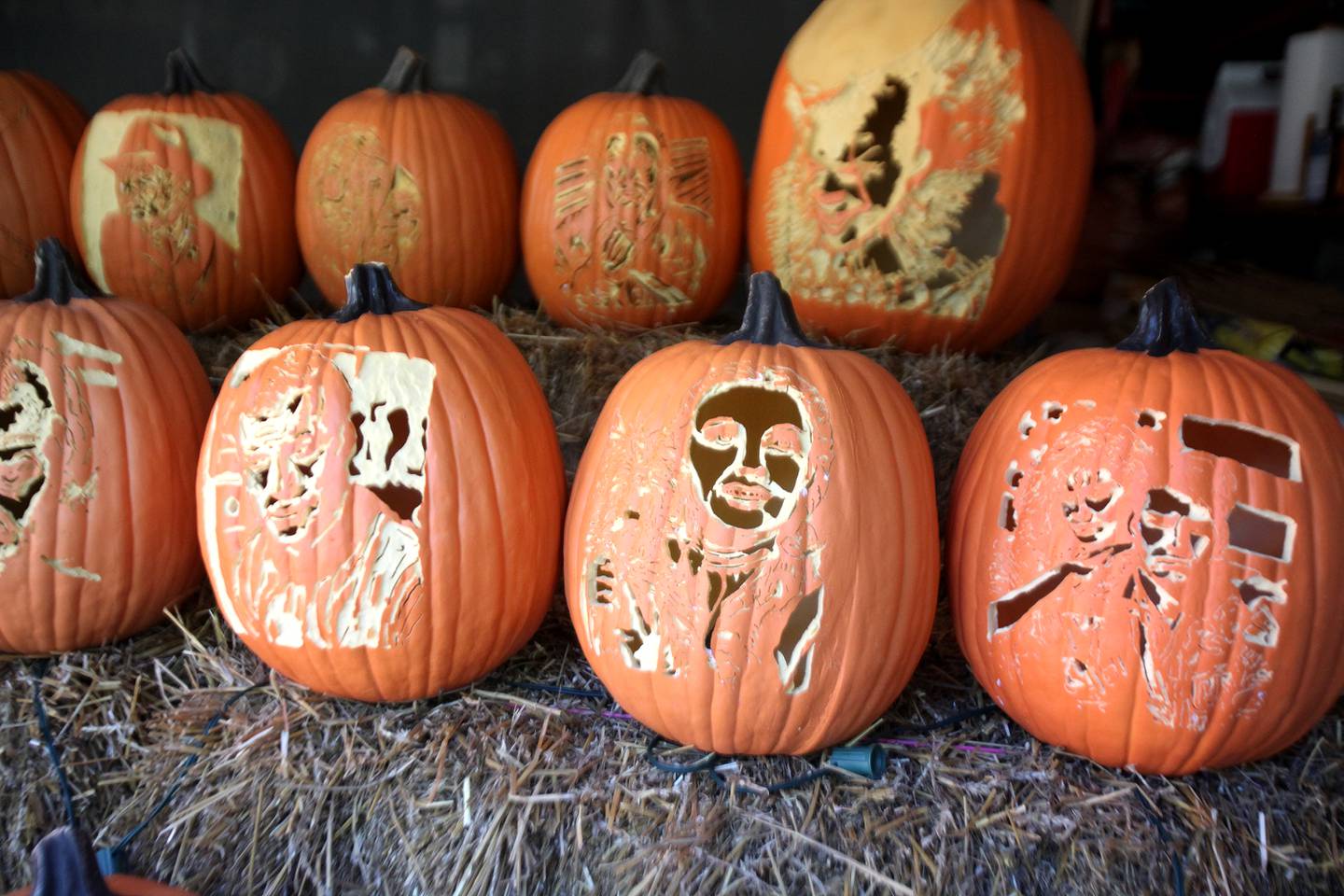 Those are just a few of the intricately designed carvings on display at the home of Kelley Cappell, also known as Geneva's "Pumpkin Lady."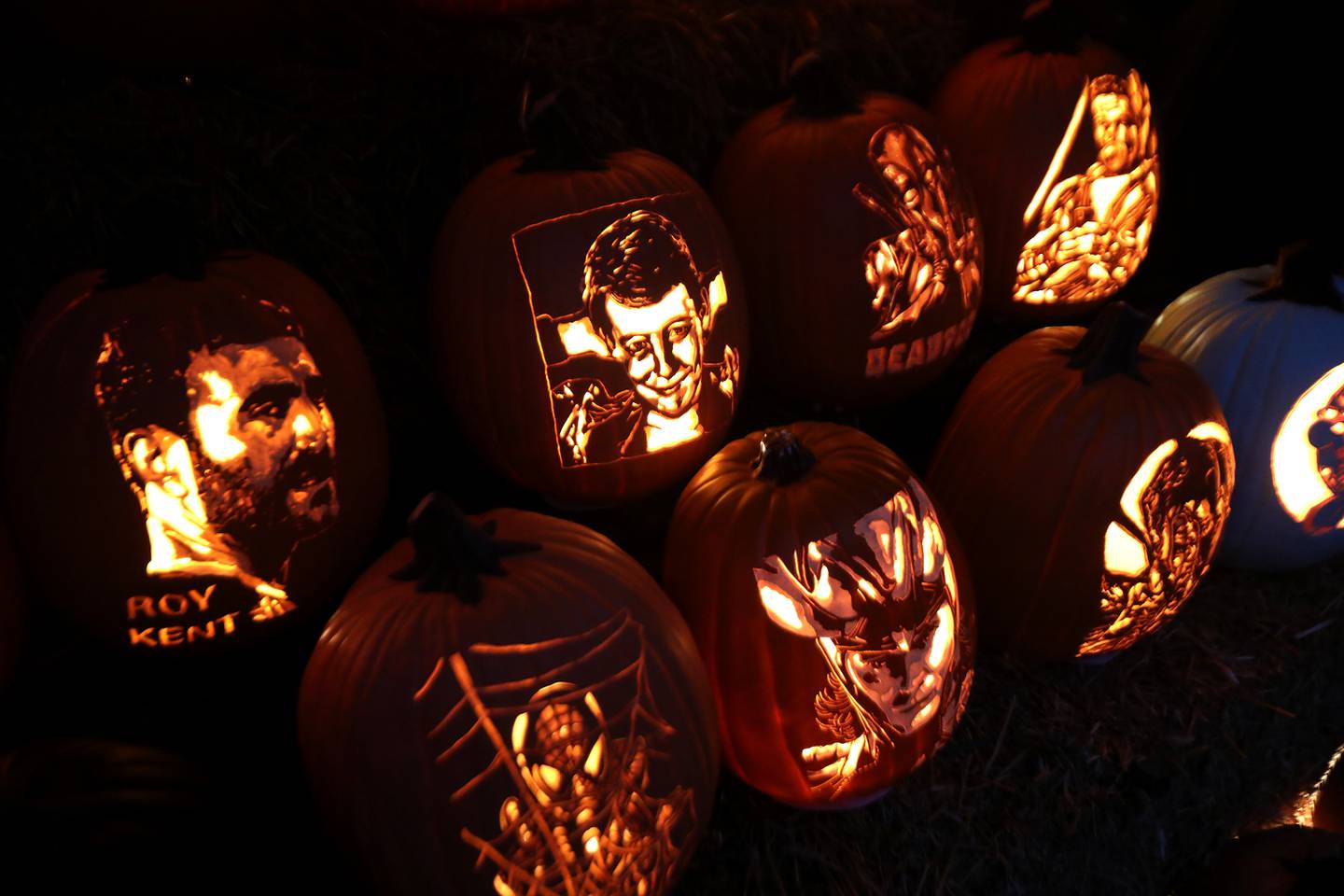 Cappell has an elaborate Halloween display in her garage on Lexington Drive. It features more than 70 hand-carved foam pumpkins and other decorations, and is open to the public every night through Halloween. While she has been carving pumpkins for about 10 years, this is the fifth year Cappell has displayed the creations at her home.
"I love doing this, and I just love how it brings our neighborhood and communities together," Cappell said. "I've had people come from Chicago to see my display. I like to hear kids laugh, scream when they see them."
Cappell used to carve real pumpkins, but they would rot after about three days, she said. She now carves Fun-kins, which are hollow foam pumpkins, and uses a Dremel tool to carve their complex patterns. She orders the patterns online and glues them to the pumpkins before carving. She said each pumpkin takes anywhere from two to four hours to create, depending on the design.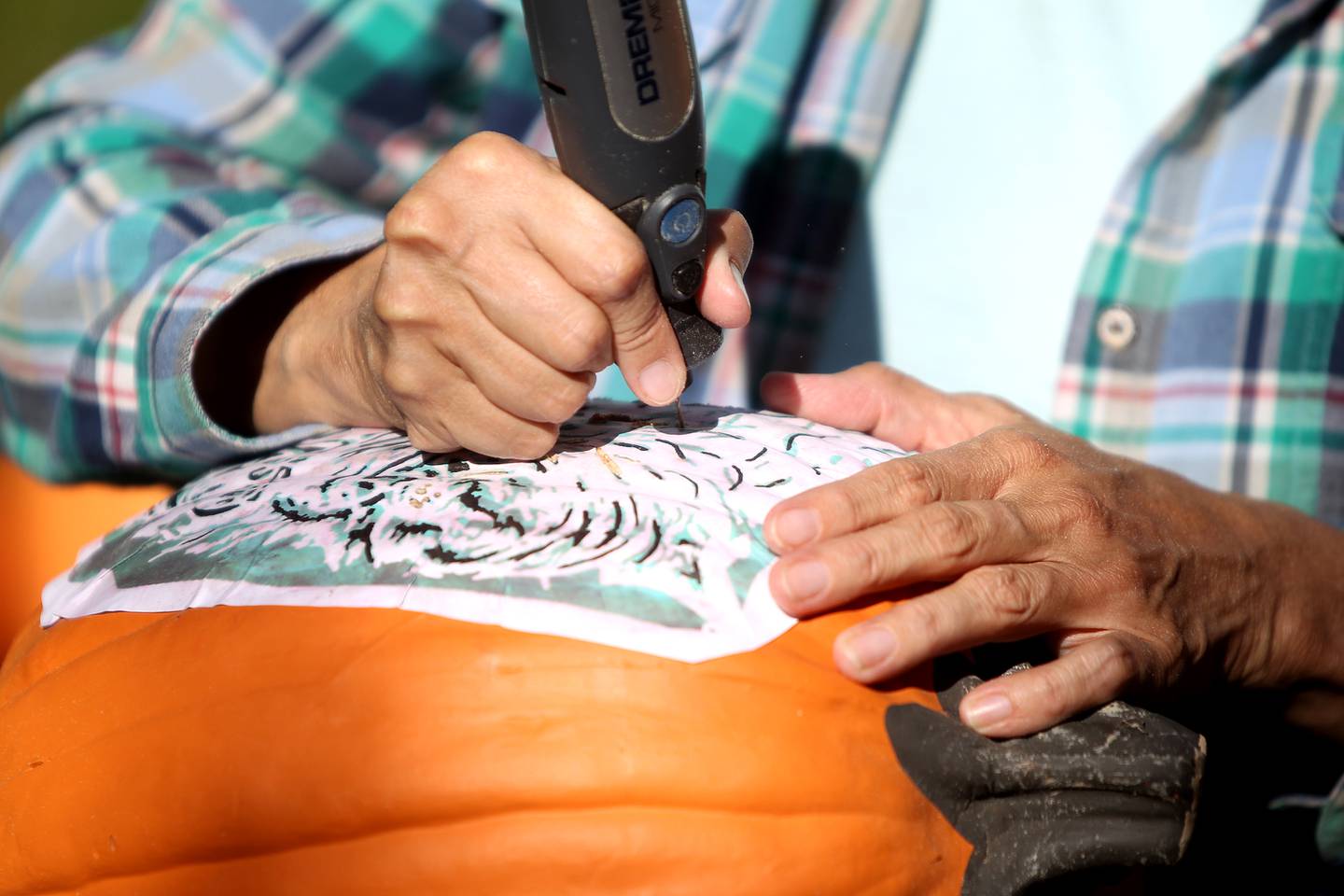 Some of the images in this year's display include characters such as Freddy Krueger from the "A Nightmare on Elm Street" horror movie series, Pennywise from the "It" movies, and C3P0 and R2D2 from "Star Wars."
"Some people just drive by, but I encourage people to park their cars and come up to the garage. Some of the pumpkins are so intricate that you can't tell what they are from the car," she said. "It's an experience for people to see. It's free. You don't have to spend the entire day. Just jump in the car after dinner and check it out."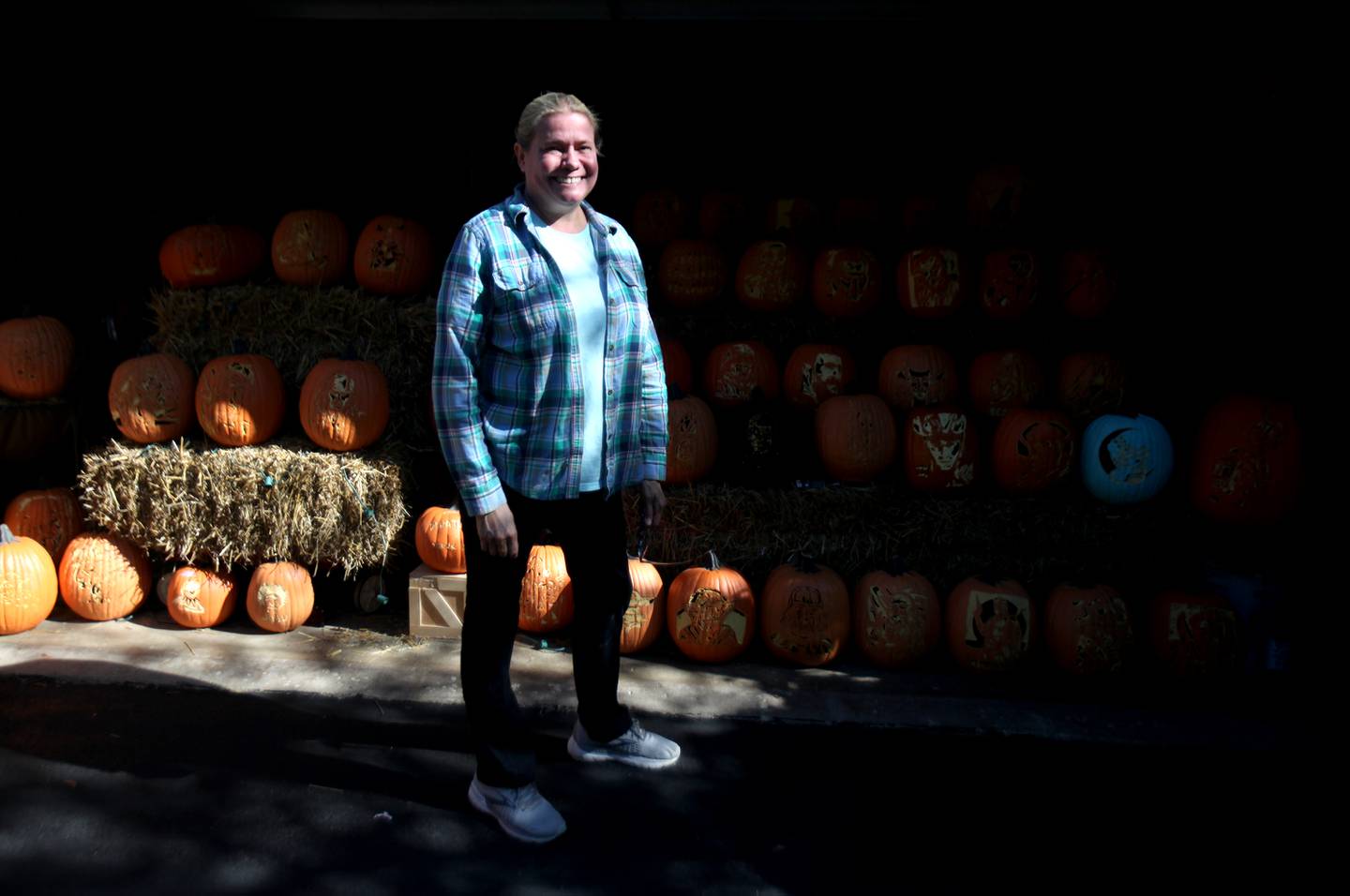 Cappell's home is at 723 Lexington Drive in Geneva. Her display is open from 6 to 9 p.m. Sunday through Thursday and 6 to 10 p.m. Friday and Saturday through Oct. 31.