The Venue, the 200-seat music performance space in Aurora, soon concludes its Music In Mundy Outdoor Concert Series and plans to reopen its indoor live music space Oct. 10.
In an effort, to keep patrons, musicians and staff healthy, The Venue will be tightening up its COVID-19 policies when events move indoors, a news release stated. All patrons will need to be fully vaccinated with an FDA emergency use-authorized vaccine in order to attend a show at The Venue. Proof of vaccination must be shown at the box office, along with a photo I.D. to enter.
Masks are required at all times, including during the show, except while consuming beverages in ticketed seats. All masks must cover the nose and mouth.
"All guests are encouraged to cooperate for the greater good so that we can continue to share live music safely," concert organizers stated.
All information and schedules can be found themusicvenue.org.
GNP reunites for one night only at 8 p.m. Friday, Oct. 1, outdoors. Fox Valley musical heroes from back in the day, GNP is the tale of a local band with regional success, but life got in the way, the release stated. General admission terrace seating costs $15, lawn $10; all prices increase by $5 at the door.
A tribute from Elvis to The Beatles with The Neverly Brothers starts at 8 p.m. Saturday, Oct. 2, outdoors. The audience can expect hits from Elvis, Jerry Lee Lewis, The Rolling Stones and many more. Stories, vintage clothes and pristine performances are all pieces of the puzzle. Tickets are $30 and $25, respectively.
Coco Montoya brings his blues at 7 p.m. Sunday, Oct. 3, outdoors. National blues sensation Coco Montoya has had a hand in the blues since the mid-1970s. He was hired to play drums for the legendary Albert Collins. After a few years of touring and mentoring from Albert, Coco eventually moved on to play second guitar in Albert's band. His next big step? John Mayall and The Blues Breakers. Coco is known for his expressive guitar playing and soulful vocals. Tickets cost $35 and $30, respectively.
Omar Coleman makes his first appearance at The Venue at 8 p.m. Saturday Oct. 9, outdoors. Coleman started listening to Chicago blues legends and was intrigued by the harmonica. Inspired by not only classic blues, Coleman's music delves into the soul revival sounds. He and his band will bring music to get up and dance to. Tickets costs $20 and $15, respectively.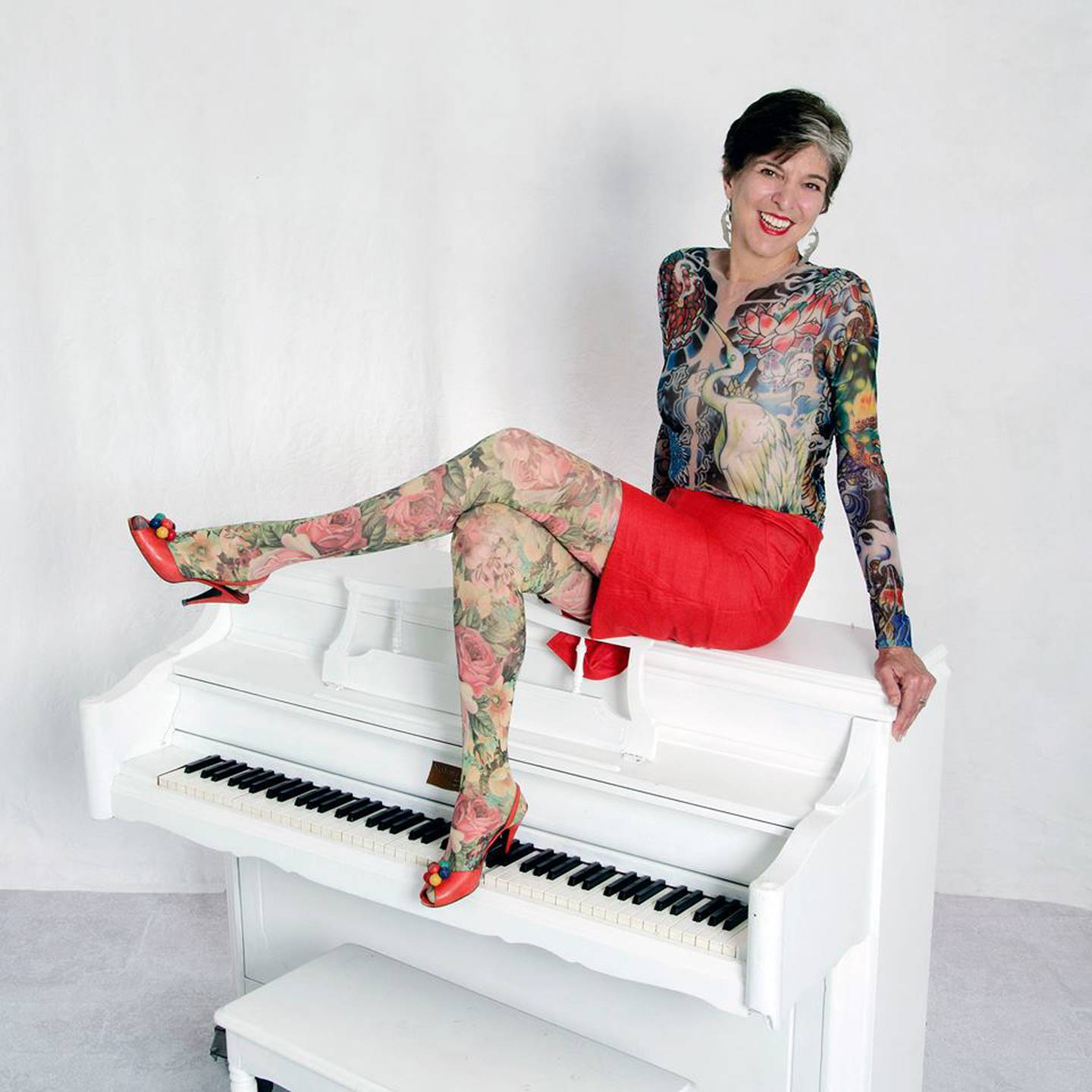 Marcia Ball + Tommy Castro & The Painkillers will bring a one-of-a-kind double bill to The Venue's grand reopening, with shows at 7 and 9:30 p.m. Sunday, Oct. 10. Two performances are scheduled for the evening due to popular demand. Marcia Ball has been knocking out Texas Roadhouse Blues and New Orleans style piano for years now. The Houston Chronicle simply stated, "She's as perfect as an artist can be." Tommy Castro & The Painkillers play deep blues and funky grooves. Both shows will contain full sets from these legendary artists. Tickets are available, but selling fast. Premium seating costs $35, and general admission $25; all ticket prices increase by $5 at the door.
Church Of Cash brings its true love for the music of Johnny Cash at 8 p.m. Friday, Oct. 15. Tickets cost $20 and $15, respectively.
Rico! returns at 8 p.m. Saturday, Oct. 16, with world jams from music that spans the globe. Rico! started as a love for the music of Santana. But just like Santana, their influences reach far and wide. James Brown, Stevie Wonder, even Kanye West can be heard in a set. Their music is percussion based and made to make you move. Tickets cost $25 and $20, respectively.
The Pete Ellman Jazz Big Band will debut the first in its series of weekly concerts Tuesday, Oct. 19. Check out the website to discover which featured high school band will open. Tickets cost $10 and $5, respectively, for these shows sponsored by the Fox Valley Music Foundation.
David Ramirez + Matt Costa bring their tales of love and loss at 8 p.m. Thursday, Oct. 21. "My Love Is A Hurricane," Ramirez' latest release, is a myriad of sounds and emotions. Matt Costa knows that love has the power to soothe as well as devastate. His latest record, "Yellow Coat," found him writing for the sake of writing after being on tour for the better part of two years and ending a relationship. Tickets cost $30 and $25, respectively.
Dave Herrero & Anne Harris perform at 8 p.m. Saturday, Oct. 23. What happens when you meld two like-minded musicians with different backgrounds and influences? Something magical when it comes to these two world-renowned artists. Ethereal yet realistic, spiritual and yet street corner, with blues, folk, rock, improvisation and a commitment to Earth. Tickets cost $20 and $15, respectively.
Steve Forbert makes his debut at The Venue at 8 p.m. Wednesday, Oct. 27. For over four decades, Forbert has been on the scene or behind the scenes. He continues to captivate audiences with nothing more than an acoustic guitar, harmonica and a voice containing songs from the heart. His songs have been covered by the likes of Keith Urban, Rosanne Cash and Marty Stuart to name a few. Tickets cost $20 and $15, respectively.
The Heavy Sounds featuring Oscar Wilson will bring their special collaboration at 8 p.m. Friday, Oct. 29. The Heavy Sounds are a Chicago collective steeped in the old school sounds of Stax records and the early '60s funk of The Meters. Oscar Wilson is the singer, songwriter and harmonica player for The Cash Box Kings. Featured will be blues, soul, funk, rock 'n' roll. Tickets cost $25 and $20, respectively.
Album Covers will present Black Sabbath for a very special Halloween party at 8 p.m. Saturday, Oct. 30. In addition to playing Black Sabbath's debut album, the band will play an additional set of Black Sabbath featuring all of the beloved, head-banging hits. "We are going to do this music justice, full commitment," Scott Tipping said in the release. He will be joined by some of the usual Album Covers crew and Fox Valley favorites, Chad Watson, Justin O'Connell and newcomer Matt Anderson. Tickets cost $20 and $15, respectively.
About The Venue and Fox Valley Music Foundation
The Venue is owned and operated by the nonprofit Fox Valley Music Foundation, comprised of music lovers, music educators, arts enthusiasts and people who have spent years in the business of music. foxvalleymusicfoundation.com.