The community of Plano will ring in the holiday season with a parade of decorated vehicles followed by music, a tree lighting ceremony and an awards presentation. The Plano Rockin' Christmas Parade will take a swing through the city Friday, Dec. 3.
The holiday motorcade will assemble at 6 p.m. at the Plano High School east parking lot, 704 W. West Abe St., and get in gear at 6:30 p.m. for a spin around town.
The parade will proceed from Abe Street onto Ben Street, left onto Main Street; right onto Needham Road, left onto Route 34, left onto Waubonsee Drive; left onto Hoffman Street, right onto Eldamain Road, right onto Cummins Street, left onto Klatt Street, left onto Mitchell Drive, right onto Blake Street, left onto Bailey Street, right onto Schaefer Road, left onto Blackhawk Springs Drive, right onto Hale Street, left onto Rock Street and right onto West Street.
The parade ends at the gravel parking lot at West and John streets near the Plano Train Depot, where hot chocolate and cookies will be available starting at 6 p.m.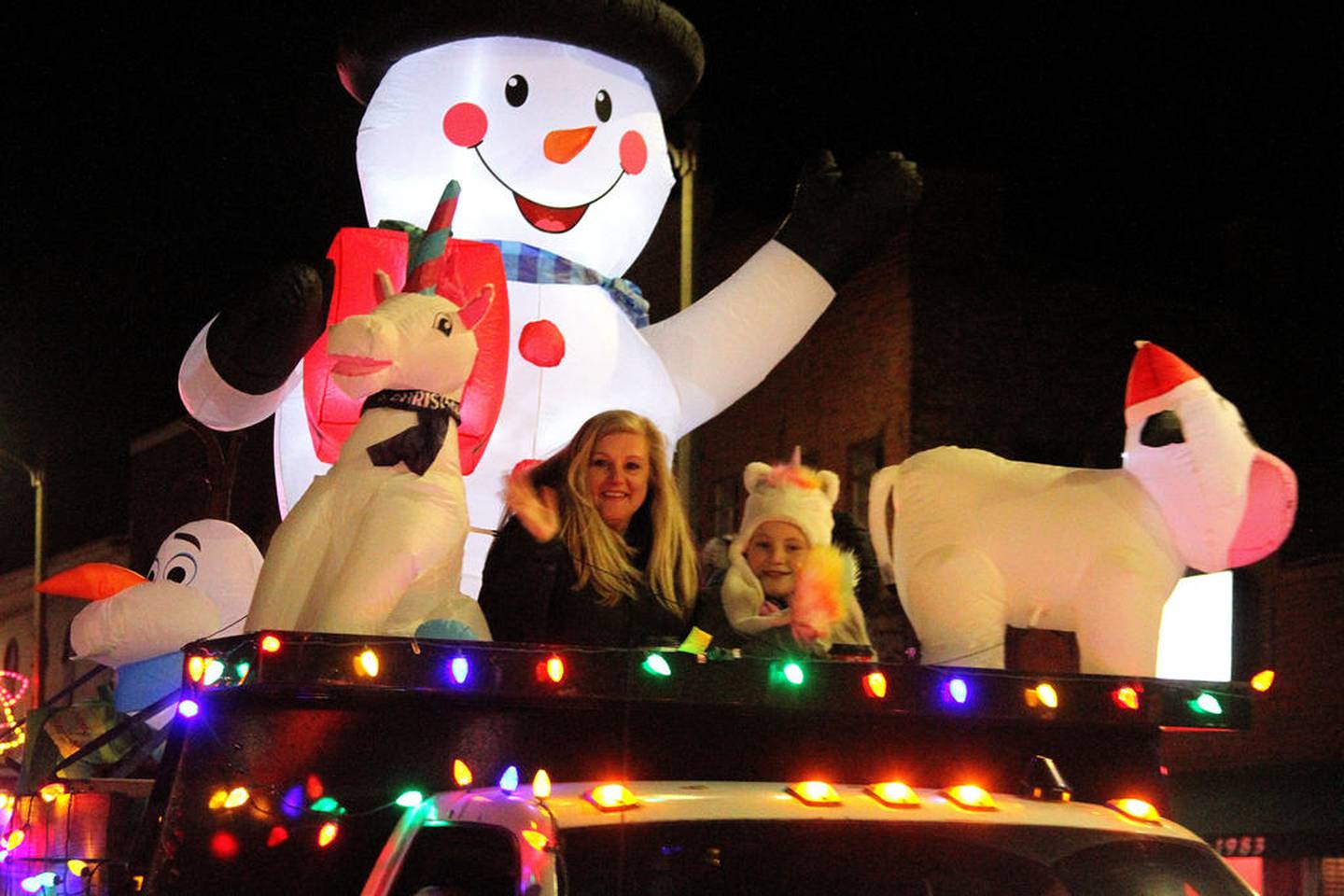 About 6:45 p.m., or when the last parade vehicle passes, Plano schools' music students will perform.
After the parade has completed its tour of the city, there will be awards presentations and the tree-lighting ceremony.
One of the presentations will be for the Ross Greiter Spirit Award, designed to recognize individuals who give unselfishly to help others.
Ross Greiter was a 2008 graduate of Plano High School who battled a rare virus that attacked the valves of his heart.
Despite a heart transplant, Greiter died at age 19. He was a member of St. Mary Catholic Church in Plano, and a student at Waubonsee Community College.
There also will be a presentation for the Rockin' Christmas Window Decorating Contest.
And a special project will see the holiday extravaganza bring Christmas cheer to those who need it most.
The Plano Chamber of Commerce is signing up entries for the parade. A $10 donation per vehicle will go to the Holiday Dinners Fund.
Sponsors for a Holiday Gift Card also are being sought. For $20, a card will feed a family of four, or a $30 gift card will make Christmas brighter for a family of six.
"It's about community, it's about holiday spirit, and it's about helping those who are in need," said Joel Rechhia, branch manager at Heartland Bank. "Everybody in the community is able to participate."
Locations for making a donation include Patrona Cantina Grille, United Methodist Church, Old 2nd Bank, Grandma Rosie's Sweet Treats, Cooper's Home Furnishings, Sonia Garcia State Farm Insurance, the YMCA, Heartland Bank, Lyle's Automotive, Ivana's Café, Batcave Treasures, PUB 4-26, The Wash House and Plano Quick Care.
For information, call Plano Chamber of Commerce Director Deana Lanham at 630-552-7272 or Joel Rechhia at Heartland Bank at 630-552-1414.