Cirque Italia promises to pull out all the stops to take you on a magical dream adventure with shows running now through Aug. 8 just south of Route 56 and Kirk Road (Farnsworth Avenue) in Aurora under the white-and-blue big top tent.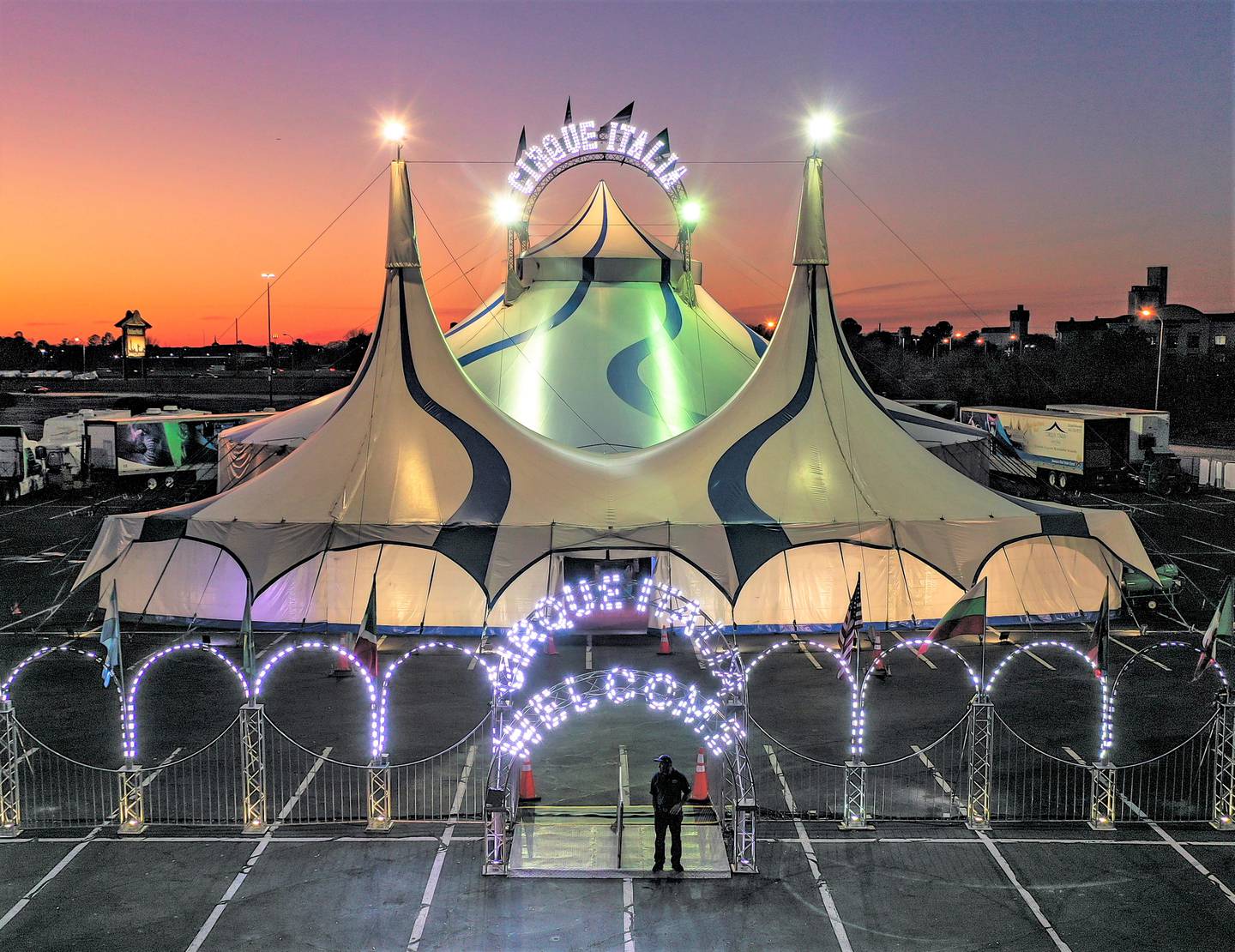 The animal-free troupe's Gold Unit performers can't wait to take you back to a time when hula hoops and soda fountains were abundant, and Elvis Presley dominated the airwaves, a news release stated, adding: Come along for the high-octane ride when a 1950s-obsessed adolescent falls asleep and dreams of this revolutionary era.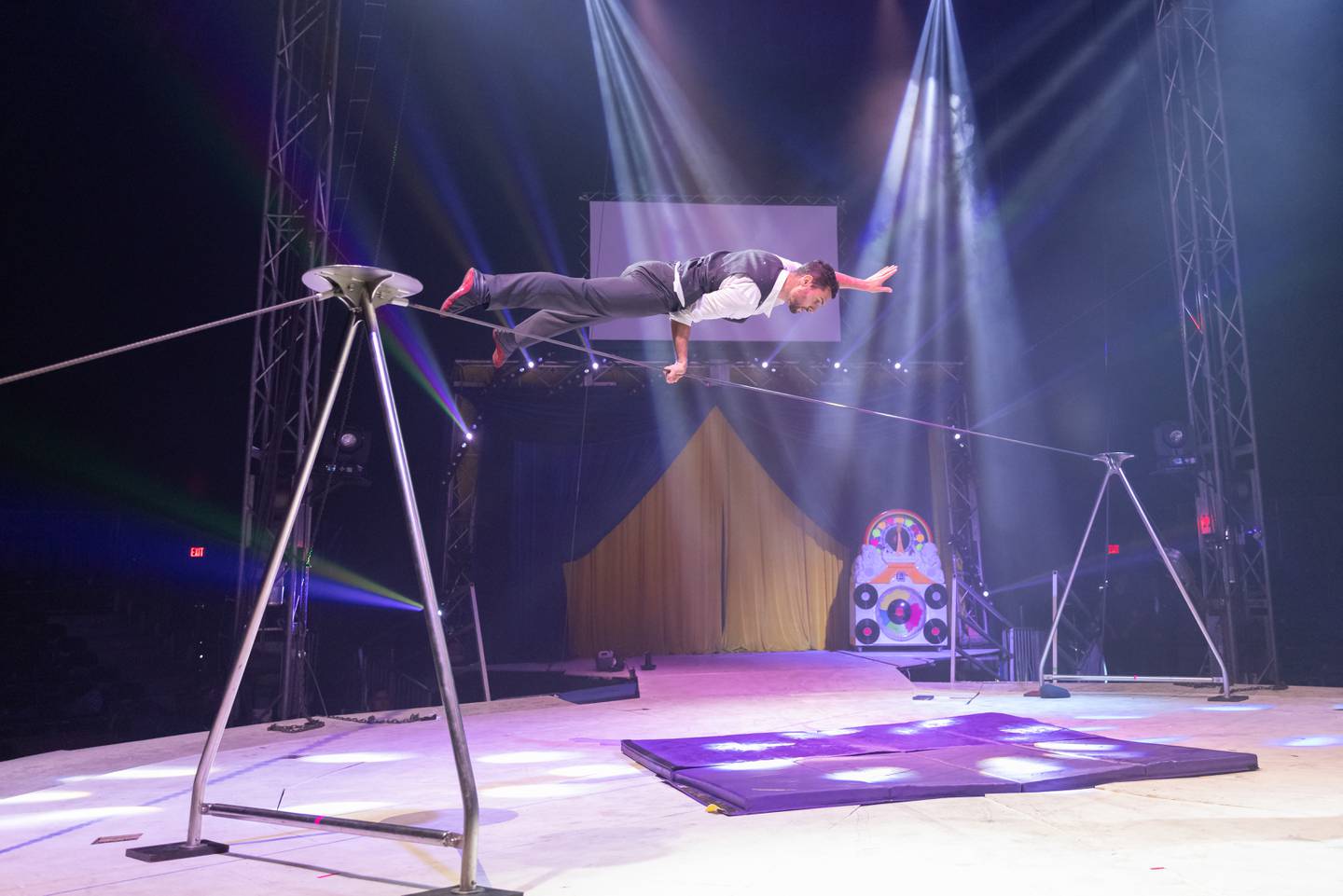 Cirque Italia states it is enforcing all recommendations set forth by the CDC and local municipalities for the safety of guests and employees. Adjustments include some of the following:
Restricted seating capacity
Socially distanced seating with visual cues throughout tent
Mask mandate for anyone over 3 years of age (available for purchase if needed)
Increased number of hand-sanitization stations in and around tent
All common areas wiped down and disinfected every 10-15 minutes
To better socially distance, purchase tickets in advance at www.cirqueitalia.com or call 941-704-8572. Tickets can be purchased at the venue.
The all-ages show highlights performers from Argentina, Brazil, Romania and many other countries, featuring master jugglers, low wire fanatics, contortionists, trampoline acts, and even a wheel of death.
IF YOU GO
WHAT: Cirque Italia
WHEN: Through Aug. 8
WHERE: Chicago Premium Outlets parking lot, 1650 Premium Outlet Blvd., Aurora
COST: Starting at $10 to $50; Cirque Italia offers one free child admission with every full-priced adult ticket in levels 2 or 3; this offer cannot be combined with any other discounts or deals; call 941-704-8572 to get the promo code.
SCHEDULE:
July 30 – Friday: 7:30 p.m.
July 31 – Saturday: 1:30, 4:30 and 7:30 p.m.
Aug. 1 – Sunday: 1:30 and 4:30 p.m.
Aug. 2 – Monday: 7:30 p.m.
Aug. 4 – Wednesday: 7:30 p.m.
Aug. 5 – Thursday: 7:30 p.m.
Aug. 6 – Friday: 7:30 p.m.
Aug. 7 – Saturday: 1:30, 4:30 and 7:30 p.m.
Aug. 8 – Sunday: 1:30 and 4:30 p.m.
INFORMATION: www.cirqueitalia.com